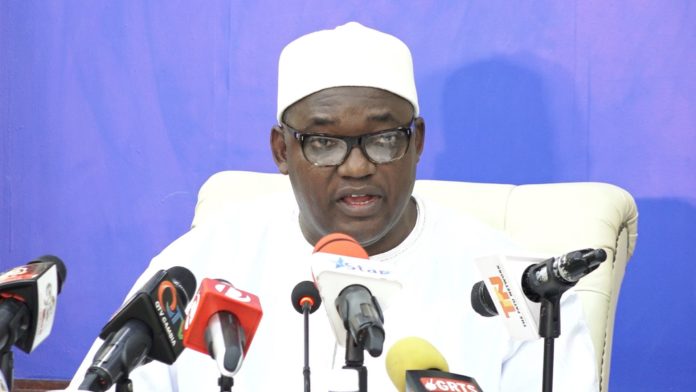 By Adama Makasuba
A GAP coalition 2016 president would have kept his promise and resign after a three-year term, the party's flagbearer Lamin Bojang has said.
President Adama Barrow in 2016 agreed to serve for only three years in office but has made a U-turn which has sparked a huge row. The three years term will run out later this month.
Lamin Bojang, standard-bearer of GAP said despite the fact that when the agreement was being signed, his party wasn't present, their position is for President Barrow to honour his promise.
"Barrow and the coalition members promise Gambians that they are going to serve for three years and it should be honoured. If it was the GAP we will fulfil it our promise," the retired general said.
He urged coalition leaders to come out and look for amicable solution to the three years saga.
"Our position is for the president to honour his promise. If it was not for this promise Gambians would not have come out to protest," he said.
According to him, leaders of eight coalition leaders cannot be trusted by Gambians anymore "because they have betrayed the people in different ways."