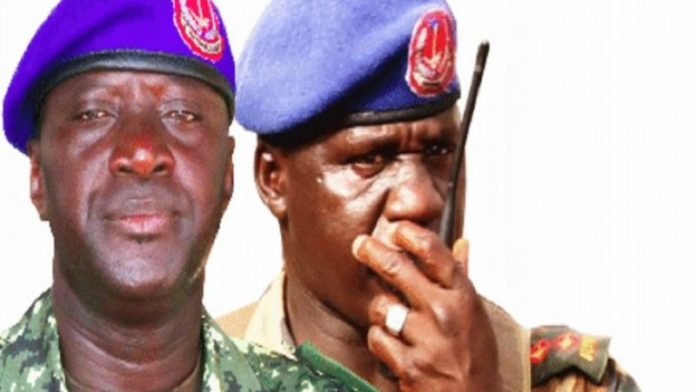 By Fatu Network reporter
A high ranking officer of the Gambia Armed Forces has admonished officers and soldiers of the army to uphold the laws of the land as well as show unalloyed loyalty to the country.
General Ansumana Tamba made this admonition on Monday when a general court martial exonerated him of a charge of desertion. He had been undergoing trial alongside Gen Umpa Mendy for allegedly deserting the army in 2017 by fleeing with former president Yahya Jammeh to Equatorial Guinea.
Speaking to The Fatu Network on Monday, shortly after the not-guilty-verdict, Gen. Tamba said: "My advice to officers is to be law-abiding and be patriotic citizens and then be ready to serve their nation come what may. Come what may, let them be ready to serve their nation. This nation is what we have and nowhere else. I have only Gambia and let also have Gambia at heart than anywhere."
Asked as to his reaction to the judgment, Tamba said: "First of all I thank God, the Almighty Allah for making this day possible. It's the will of God. Also, I believe in truth and nothing but the truth and as far as life is concerned, one does not always have to rush or hesitate. Always keep patient and be obedient.
"This country belongs to everybody; all of us. So, I believe in discipline. I believe in courtesy and being patient and at the end of the day I leave all my fate in the hands of the Almighty. Ever since, I felt very much comfortable and I felt very much at ease ever since I even step my foot from Equatorial Guinea to Gambia because I know myself and I know I am very much innocent and I'm a patriotic citizen of this country.
"I've served this country in the armed forces for the past 29 to 30 years or so. So, I know what it takes to serve your nation and I know what it takes to be a good citizen and I'm assuring all Gambians that I'm more ready to serve my nation than ever before. And, I'm just assuring all Gambians that today I'm ready to serve my nation and to lay my life for this nation; for the security of the nation and for the development of this nation than ever before.
On his arrest and subsequent charge, he said:  This doesn't move me. I know this is just the will of God and it's an obstacle that I have to pass through come what may, I was ready to accept the outcome."