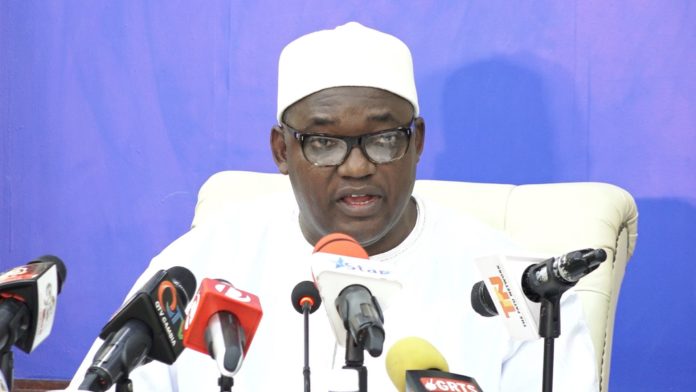 By Lamin Njie
Gambia For Five Years and Peacebuilding will stage a protest on Sunday to demand that President Adama Barrow serve a full five-year term.
The protest will be in the form of a procession from Sting Corner to Denton Bridge – and will counter rival group Operation Three Years Jotna's protest last month.
Gambia Five Years secretary general Ebrima Sorie Bah told The Fatu Network a staggering 100,000 are expected people to take part in the protest.
According to the group, their action is in the "general interest of the overwhelming majority of Gambians who voted during the last general elections in The Gambia".
"This is quite evident from the feedbacks we have been receiving during our recently concluded nationwide peace dialogue tour of communities," the group said.
At the protest, Gambia For Five Years will hand over a petition to a government representative for onward delivery to President Barrow. They will demand that he disregards his three years pledge and serve a full five-year term in office.