By: Hadram Hydara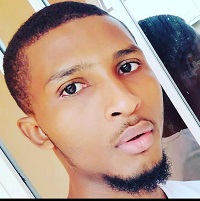 After two years of investigations, the gruesome murder of Marie Mendy by Zilzon Gomez, who was alleged to have committed suicide after his body was found hanging inside a well, are the result of "murder-suicide" with "no third party involved", Gambia police exclusively told The Fatu Network.
In April 2021, Marie Mendy, 24, was found grisly murdered, dismembered, and left in a pool of her own blood in a home in Busumbala, West Coast Region, while the chief suspect of her murder, Zilzon Gomez, was found hanging inside a nearby well.
As soon as the news of Marie's murder gripped the country, wild stories followed on the heels of her mysterious death as rumours floated around suggesting the incident could have been a rape-murder-suicide, while some other theories suggested human rituals and that perhaps both deceased could have been murdered by a person or people still at large.
However, the police confirmation of murder-suicide has refuted human rituals and the involvement of a third party.
The Fatu Network understands initially a suspected was taken into custody and remanded before the deaths were ascertained to be a murder-suicide. The case has now been "closed", police told TFN.