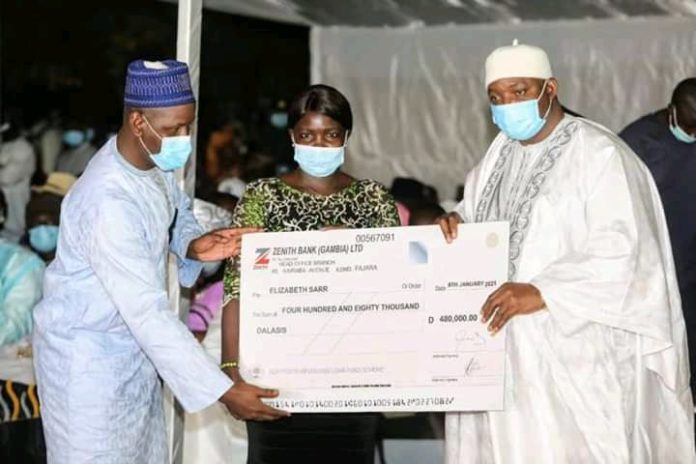 Eight young people between the ages of 26 and 35 have been given 2.9 million dalasis to help them grow as entrepreneurs.
The Ministry of Youth and Sports have created a project dubbed 'Youth Revolving Fund Scheme' – with an amount of 20 million dalasis as a start-up reserve funds. The scheme is to support young Gambian youth.
The initiatives are jointly managed by the National Enterprise Development Initiative (NEDI) of the Youth Ministry and Social Development Fund (SDF), under the Ministry of Finance and Economic Affairs, according to the Ministry of Youth and Sports.
President Barrow during his meeting in Banjul recently handed checks totalling 2.9 million dalasis to eight youth under the project.