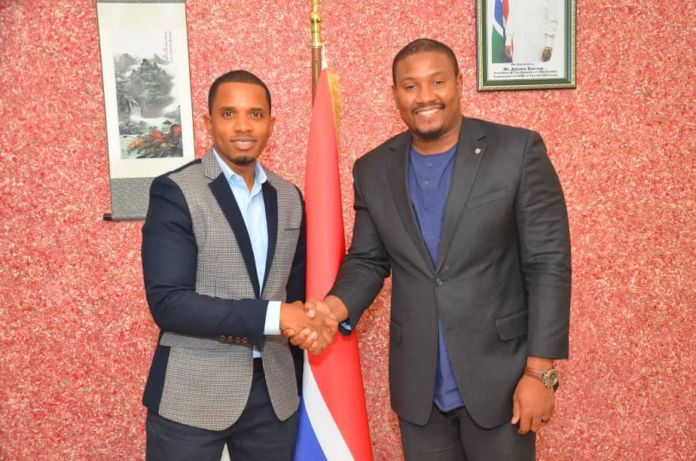 By Lamin Njie
Dr Ismaila Ceesay has said if President Adama Barrow appoints him adviser he will accept as it is about the country, as he responded to critics regarding his new role as policy adviser to Kanifing Municipality mayor Talib Bensouda.
Mayor Bensouda on Wednesday announced the appointment of Dr Ceesay as his new policy adviser but the move has generated criticism in some quarters with some people arguing Dr Ceesay was being tapped for a role he has no idea about.
Dr Ceesay responded to critics Wednesday evening telling The Fatu Network: "Talib is doing a fine job at KMC and this is a time when we should put politics aside and our personal interests and look at the greater interest of the country. You have a young man who has a vision for this country, who wants to do a good job for KMC and wants to tap my expertise. I think I will do injustice to this country if I should refuse to help because of my political ambitions or because politics.
"Now, if it's something I wouldn't be able to do because I lack the competence or capacity or expertise I would turn it down. I took it out of the good faith that with the guy's doing a good job and having a clear vision for KMC, my expertise in the area of policy and in terms of development will help him work for KMC.
"Today if Adama Barrow appoints me to advise him, I will advise him. It's for the country. I am not helping Adama Barrow, I am helping The Gambia. So obviosuly, if it's Adama Barrow, if it's Rohey Lowe… Anybody I know has the heart to do some good work for the country and you demand my expertise I will gladly help you.
"And I told Talib it's voluntary. I am not going to be paid a dime. It's not a full time job. It's a voluntary job. Whenever he needs my advice, I advise him. When I think he implementing a development project, I will advise him."