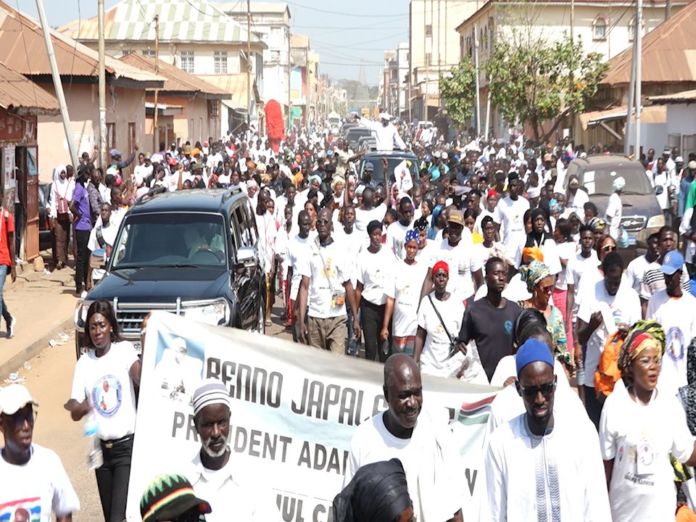 By Adama Makasuba
State House press director has said she is not aware of people travelling with President Adama Barrow racking up 2,000 dalasis a day.
Reports have been doing the rounds on social media alleging government officials who are travelling with President Barrow on his nationwide tour were being paid 2,000 dalasis a day as allowance.
Amie Bojang-Sisoho spoke to The Fatu Network Tuesday night via telephone "I am not aware of that one…'
"I know that government officials are being paid their per diems and that is not 2000 dalasis that is 1000 dalasis that we have been paid for their DHK –so that they can pay for their rooms and everything," she added.
On Monday, President Barrow began a Kartong-to-Koina tour that will last for 19 days. He will preside over 44 meetings during the tour.