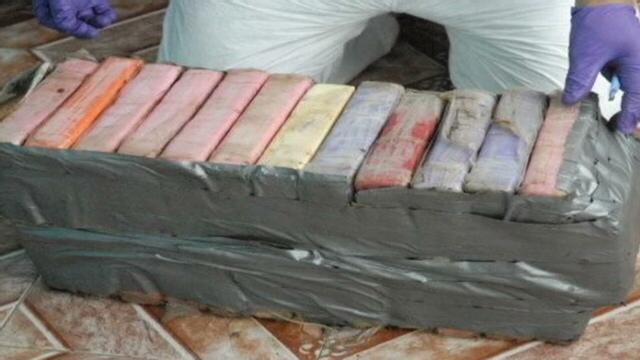 By Momodou Justice Darboe
After almost three months of tedious and meticulous investigations into one of the largest cocaine catches in the country, the Gambia Drug Law Enforcement Agency(DLEAG) is expected to present its findings to the ministry justice for consideration, so says the head of the agency's intelligence unit.
It has been three months since the agents of the drugs enforcement agency discovered 48 blocks of cocaine in a shipping container and since then there were mounting public outcry over the manner the case has been handled with allegations of underhand tactics directed at the police.
But according to Mr. Lamin J. Gassama, DLEAG Director of Intelligence and International Cooperation, the case of the 48 blocks of cocaine under public scrutiny is not like lesser crimes of burglary and mobile theft.
"My work is not determined by unfounded and ill-fated public perception. This is a trans-national crime which requires both time and resources to investigate,'' he explained.
He said considering the intricate nature of the routes and other elements involved in shipping the cocaine to The Gambia, it was only ideal for his agency to invest more time and resources in the investigations to ensure a successful prosecution and to obtain conviction.
Further explaining why it took DLEAG to expeditiously investigate the cocaine case, the agency's intelligence boss said investigating internationally organised crimes is based on mainly country priority, diplomacy and cost benefits.
"Forty-eight blocks of cocaine may be big in The Gambia but it may be small to Brazil for example if they intercept tons of cocaine. The countries also look at the cost benefits. Will the resources to be invested in the investigations yield the benefits,'' he stated.
"In this case [cocaine], I contacted Brazil. I presented this case in more than five international conferences to show that we have nothing to hide. I am now writing my report based on the evidence available and will present it to the minister [of justice] for legal review and advice,'' Mr Gassama said.
A Gambian and a Lebanese were arrested by police in July after a 20-foot container containing large quantities of cocaine was seized in Banjul.
Mahdi Tajudinn and Ossama Mahmood were placed under custody after labourers who were helping offload a container containing sugar.
The sugar was ordered from Toyoto Tsusho Sugar Trading company based in the UK by a Mauritanian businessman Sidi Ahmed – and while offloading the item at his shop at Picton Street in Banjul, the labourers discovered two loose bags containing 20 blocks and 6 blocks of what was suspected to be cocaine respectively.