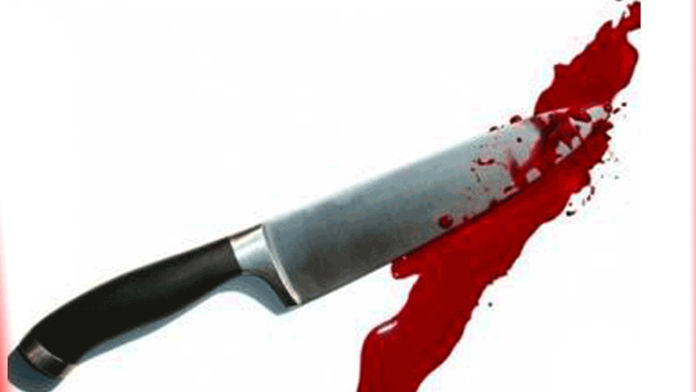 By Lamin Njie
Two police officers have been stabbed after they got into an altercation with three men at a football park in Serrekunda.
The male officers who have not been named were stabbed by Musa Sarr of Dippa Kunda on Wednesday as he attempted to enter a football park.
The police spokesman Lamin Njie confirmed the incident telling The Fatu Network: "We can confirm that yesterday at the SK West mini stadium, our officers were on duties providing security. Three boys came to the gate wanting to enter. They were subjected to routine security checks and search on the contents of the bags they were carrying.
"They were without tickets to enter to watch the game but they tried to force their way inside which resulted in a scuffle with the officers. In the middle of the exchanges, one of the boys Musa Sarr of Dippa Kunda drew a knife and stabbed two of the officers. They were rushed to the hospital where one of them got treated and discharged while the other got admitted and currently receiving treatment."
The police spokesman continued: "The accused Musa Sarr has been arrested and charged with Assault. He is currently helping in Police investigations. The public is urged to cooperate with the Police in the execution of their duties."