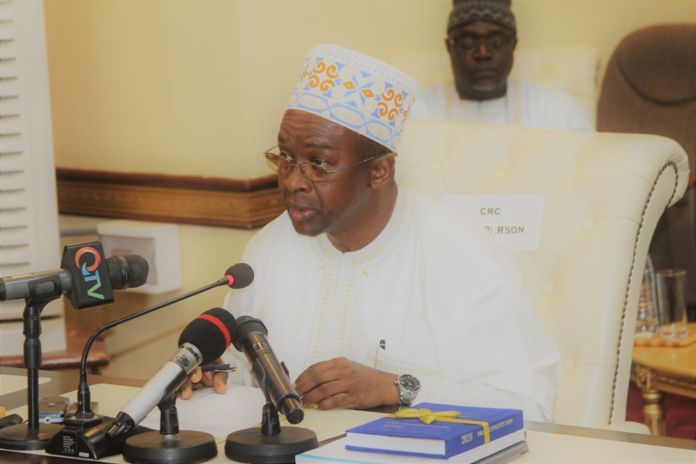 By Lamin Njie
The Constitutional Review Commission spent over 116 million dalasis during a new constitution cobbling exercise that lasted nearly two years, the chairman of the commission said on Tuesday.
"We have expended as of 29 March 2020 a sum of a little over 116 million dalasis," Justice Cherno Sulayman Jallow said during a news conference in Kotu.
The CRC was set up in 2018 tasked with drafting a new constitution for The Gambia. It began work in June of that year.
On Monday, the CRC capped its work by submitting the final draft to President Adama Barrow at State House.
At the event, the CRC boss Justice Cherno Sulayman Jallow revealed the assignment the president appointed 'us to perform back in June 2018 is now ready'.