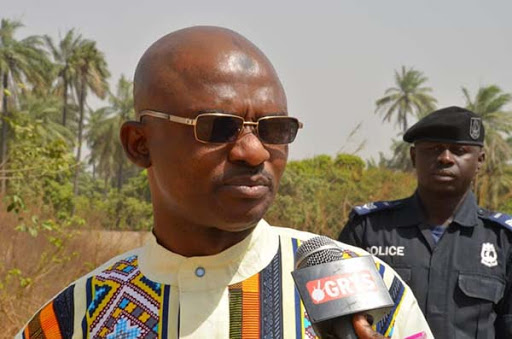 By Lamin Njie
United Democratic Party has sacked the chairman of Brikama Area Council Sheriffo Sonko as member of the party.
Mr Sonko was sacked on 27 March alongside two West Coast Region councillors, UDP spokesman Almami Taal told The Fatu Network on Tuesday.
"He's been expelled from the party. [This was on] the 27th of March, last Friday," Mr Taal said of Mr Sonko's sacking. Mr Sonko has always made his support for President Adama Barrow known.
"It's not a question of crime. He's a member of a party that has rules and he has been found to be non-compliant with the rules of the party. So he has been expelled," Mr Taal added.
The UDP has also sacked two councillors who serve on the Brikama Area Council.
"It's not only him, there are two other councillors, one Modou Bojang and one Bilal Faal," Mr Taal said.
UDP has come under criticism over the timing of the sackings as all focus appears to be directed at the coronavirus crisis.
Mr Taal however said: "We are an organisation, we can do more than one thing at the same time.
"In the fight against coronavirus, I think we have been doing everything possible within our means and powers to be part of it and we have pledged complete support to the government of The Gambia and the president.
"But it does not mean that if your house is burning, you will say, 'oh there is coronavirus, let me go and talk about that'."