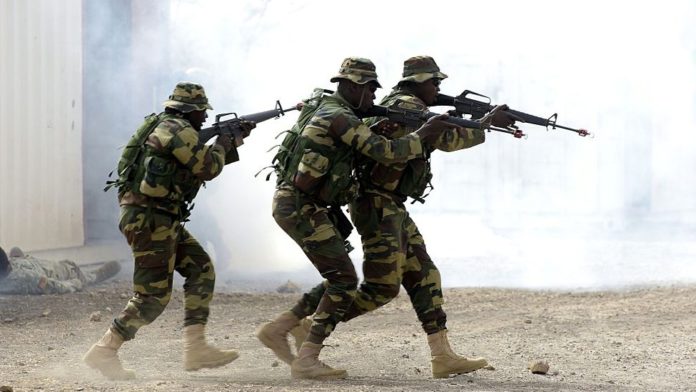 Police on Wednesday swooped on a birthday party in Bijilo where they arrested 22 people including two Senegalese soldiers who said they form part of an ECOMIG contingent.
Police spokesman Lamin Njie confirmed the incident in a statement.
The statement said: "On the 16th Sept 2020, Our Officers on patrol got a tip off about certain individuals throwing up a Birthday party at Bijilo thereby violating the regulations.
"The team arrived at the venue where they found a crowd attending a Birthday pool party.
"Twenty-two individuals where arrested together with the proprietor of the venue. Among the arrested people two individuals identified themselves as members of the Senegalese ECOMIG Contingent.
"They are all being processed for appropriate actions."