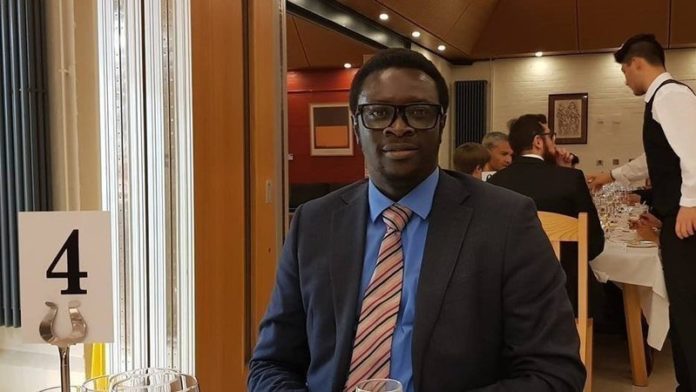 By Lamin Njie
Melville Roberts has said the ministry of foreign affairs has no right to ask him to return to the country in seven days because the 'foreign ministry is not my employer.'
Mr Roberts, a deputy permanent secretary at the ministry of foreign affairs, is fighting for his life and career following a series of sexual misconduct allegations made against him.
At least seven women accuse him of different crimes including rape.
But a defiant Roberts denied all allegations during an exclusive interview with Paradise TV, an interview in which he also lashed out at the ministry of foreign affairs where he works and the media.
Mr Roberts said: "The ministry of foreign affairs has no right to ask me to return to Gambia in seven days because I am not a serving diplomat.
"As far as I am concerned I am. My services have not been terminated by the government of the Gambia, contrary to what is being said that I have been suspended. I have never been suspended, I have never received a suspension letter.
"I worked for the ministry of foreign affairs but the foreign ministry is not my employer. My employer is the government of The Gambia through the public service commission and my terms of employment or whatever relationship that governs my employment is between myself and the PMO or the PSC.
"So if I were to be suspended, that suspension letter would emanate from the public service commission which would have to go through processes as prescribed in the general orders and the code of ethics that govern my employment with the foreign ministry and this has not been done.
"So it beats me, like I said, going back to reporters in The Gambia that because a letter was leaked, be it deliberate or not to the press that I have been indicted. No was not indicted, like an interdiction by the public service commission, they have went further to interpret the interdiction to mean that I have been suspended.
"I have not seen any press release, any official statement from the ministry or from the government saying that I am suspended. So as far as I am concerned, I am not suspended, I have not been fired and I am still an official of the ministry of foreign affairs."