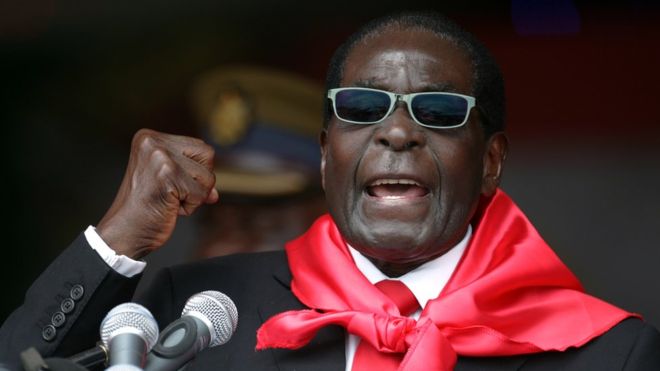 Former president of Zimbabwe Robert Mugabe has died at the age of 95.
Described as the bush war guerrilla leader who led Zimbabwe to independence in 1980, Mugabe died on Friday in Singapore where he was receiving treatment.
"It is with the utmost sadness that I announce the passing on of Zimbabwe's founding father and former President, Cde (Comrade) Robert Mugabe," a post on President Emmerson Mnangagwa's official Twitter account said.
Mr Mugabe had been receiving treatment in a hospital in Singapore since April. He was ousted in a military coup in 2017 after 37 years in power.
Mugabe's death comes 11 days after former Gambian president Sir Dawda Dawda Kairaba Jawara died at the same age.
Jawara is to The Gambia what Mugabe is to Zimbabwe as both men are credited for taking their countries to independence and later becoming their first presidents.