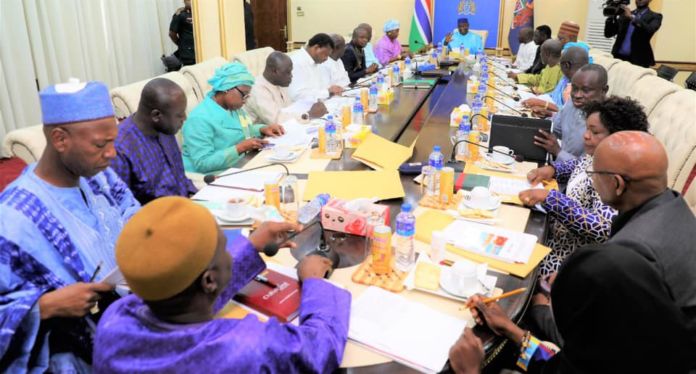 By Lamin Njie
President Adama Barrow will meet with his ministers on Wednesday to discuss a cabinet white paper on the report of the Janneh Commission, the presidency said Tuesday.
President Barrow has since March this year been reviewing the Janneh Commission's report, an investigation set up in 2017 to look into the financial, assets and business dealings of former President Yahya Jammeh.
The investigation found the former president has embezzled millions of dollars in public funds, but President Barrow has vowed to implement the recommendations of a probe that has cost Gambians 50 million dalasis.
Wednesday's summit will take place at 10am.
The content of the white paper has not yet been made public.