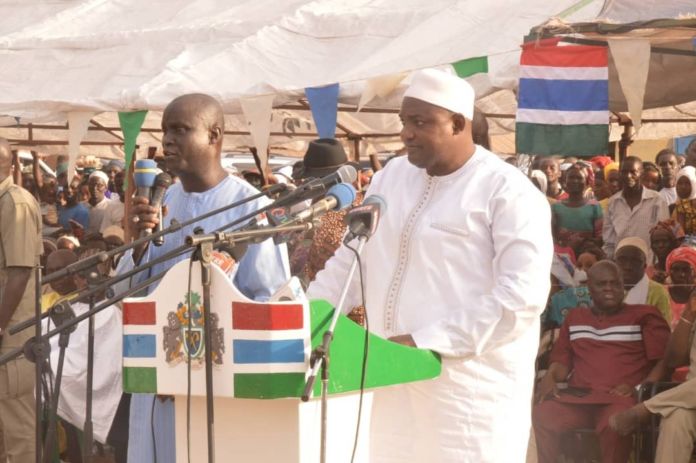 By Adama Makasuba
President Adama Barrow has called on his supporters to ignore his critics as he slammed them as people who have taken up talking as their profession.
"Let us allow them to keep talking. Let them talk while we keep doing the work because it's only work that can develop a country," Mr Barrow said in Ndowen in Niani as part of his nationwide tour.
He added: "The talkers are talking and they are saying lots of things but in a country, everyone has a type of job. Those people making noise and talking that's their job.
"Let us allow them to talk but all developed countries are developed by work – and the moment we embrace peace and unite to our common goal, we will develop this country."
President Barrow has since 18 November been touring the country, holding meetings in different Gambian towns and villages as well as development project sites.