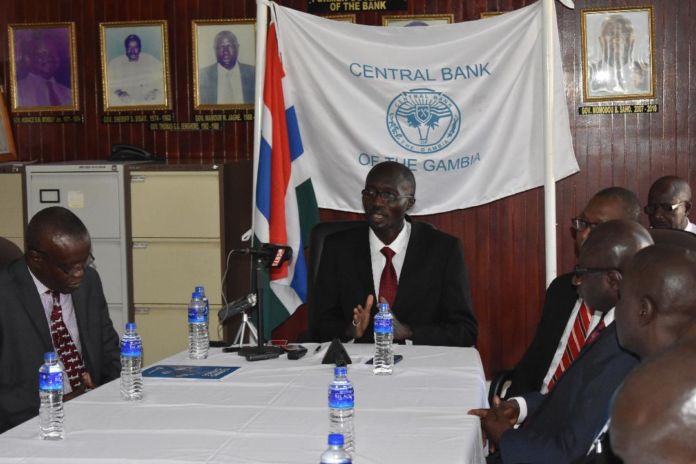 By Adama Makasuba
Monetary Policy Committee of Central Bank of The Gambia today projected five years vigorous growth regarding the country's medium term economic outlook, but urged for continued reform and encouragement of human development.
A committee comprising all commercial banks in the country but headed by Central Bank of The Gambia releases its assessment report on every quarter of the year, and this marked another quarterly meeting for 2019.
Speaking today at a news conference in Banjul, governor of Central Bank of The Gambia Bakary Jammeh said: "What is critical to know is that for the next five years the medium term outlook for the economy will remain very robust and very good. The medium term outlook for The Gambia is good. The growth projections are extremely good. What we need to maintain is to stay focus and continue doing the reforms in order to ensure that growth is inclusive, and we also need to work on the human capital development."
He added: "This economy is going to continue to grow robustly. That is very important and at the moment, we are doing an assessment on 2019 but I am sure it is going to grow robustly in 2019, and in 2020 also we expect the economy to grow very robustly."
He said the main challenge of the economy is in agriculture and tourism but Mr Jammeh was quick to added that this is not causing serious alarm anymore.
"…In 2019 agriculture was shocked and the worse case scenario we are looking at that no tourist will come at all through the Thomas Cook case still the economy grew around four percent even with that pessimistic scenario but we know that scenario is not the right scenario," he said.