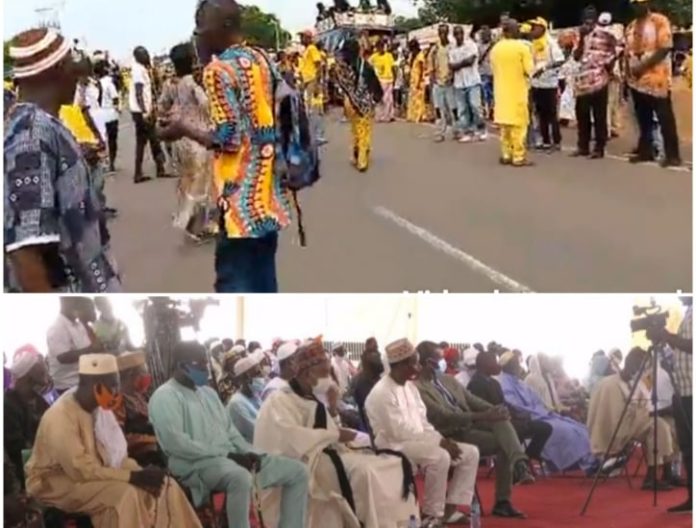 UDP turned the transgambia highway yellow on Saturday as supporters and leaders of the party head to Kiang Kwinella to lay the foundation stone of their political bureau in the UDP stronghold.
The Fatu Network's Matty Senghore who's travelling with the party reports the UDP convoy has now entered Kiang.
As the 2021 presidential elections looms, political parties in the country have been making moves aimed at strengthening their support base.
Meanwhile, President Adama Barrow is currently hosting a meeting at State House of members of his National People's Party. They comprise mostly mobilisers and Yai Compins of NPP.