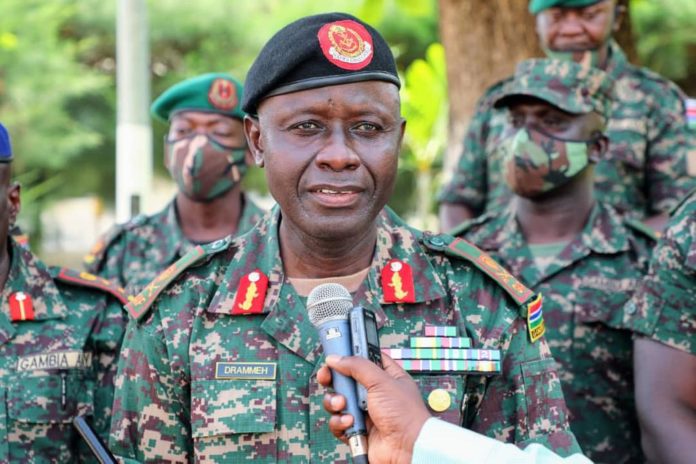 The military on Tuesday warned against the 'unauthorised' importation, sale and use of military garments.
The military in a statement said it "has observed with dismay the unauthorized importation and sale of military items such as uniforms, jackets, boots and caps by some individuals and businessmen".
"Also, some people who are not serving members of the Gambia Armed Forces are engaged in the indiscriminate use and in some instances abuse of the military camouflage, combat boots and caps in public," the army in a statement signed by spokesman Major Lamin Sanyang said.
They added: "This development is unfortunate and if unchecked could be used by organized criminal gangs and unscrupulous individuals not only to impersonate members of the Armed Forces but also to perpetrate crimes within the community. It may be instructive to note that it is prohibited under Section 169 subsection 1, 2 and 3 of the Criminal Code, Laws of The Gambia to use and engage in the importation and sale of military uniforms and regalia without authority. Therefore, individuals and businesses involved in the use, importation and sale of military stores are advised to comply with this advisory to avoid confiscation and possible legal action.
"The Gambia Armed Forces wishes to reiterate its commitment to maintaining the peace and security of this country and therefore would not compromise on issues that have the potential to threaten national security. The cooperation of the general public is highly solicited."