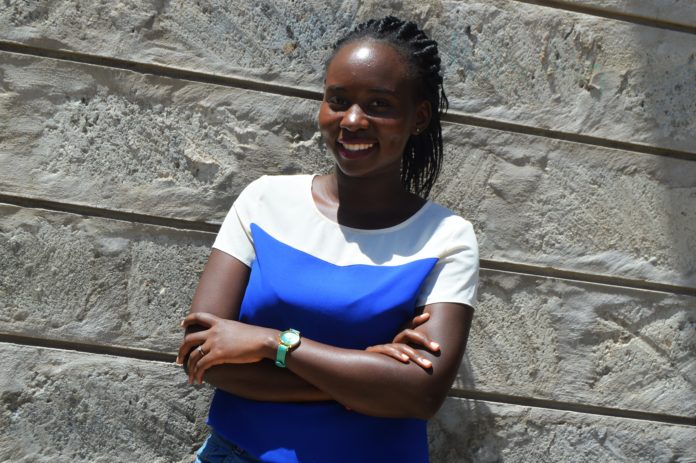 Young Africans are speaking out in their thousands today (Sunday August 12th) on International Youth Day, pledging to share a global message that calls for an end to female genital mutilation (FGM).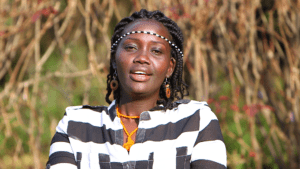 Thousands of individuals, groups and organisations have shared pledges to end FGM on social media, in hopes of shattering the silence that surrounds the practice. International Youth Day celebrates the role of young people as essential partners of change, and the young Africans hope to seize the opportunity to amplify their calls to their peers, parents and leaders to speak out on the issue.
The campaign has already reached more than 3.6 million on social media, with thousands of those engaging by posting videos and using the #ihavespoken message, moving the campaign closer to its target of sparking one million conversations to break the silence surrounding this form of violence against women and girls.
One renowned 'end FGM' campaigner hoping to make a difference today is Natalie Tingo, Founder of Msichana Empowerment Kuria. An ardent and fearless women's rights activist, Tingo set up Msichana Empowerment Kuria to end violence towards women and girls.
Speaking about the campaign, 25-year-old Natalie Tingo, said:
"I will create safe spaces and build the capacity of young girls and women to be change makers as well as engage young men to end FGM."
Sine the campaign launched on Monday 23rd July, the young Africans have received an overwhelming response. An estimated 120,000 people have read about the campaign on major news websites across Africa with a combined online readership of 18.2 million. Many more will have seen the campaign as it made headlines in print newspapers across countries such as Kenya, Nigeria, The Gambia and South Africa.
Heeding the young activists' rallying cry, Kenyan media personality Sheila Mwanyigha and musician Suzanna Owiyo have both spoken out, passionately stating that they will raise their voices to end FGM, before closing out their videos by asking her hundreds of thousands of followers if they would too.
Making her pledge, Sheila Mwanyigha said:
"Ending FGM starts with each of us committing ourselves to doing something. I choose to use my voice. The question is, will you?"
Aware that issues that aren't spoken about prevail the longest, young activists have also used music and art to promote their message, with the ambition that theirs is the generation that ends the harmful practice of FGM.
The campaign is backed by The Girl Generation, the world's largest Africa-led global collective of partners brought together by a shared vision that FGM can – and must – end in this generation's lifetime.
Dr Faith Mwangi-Powell, Global Director of The Girl Generation said:
"It's amazing to see how quickly this campaign has taken off and I am so proud to see so many young people leading the charge.
"There is real momentum behind this campaign and it shows absolutely no signs of slowing down.
"From the minds of young activists, the campaign is set to spark one million conversations that shatter the silence that surrounds FGM, ultimately making the world a safer place for our girls."
The Girl Generation is supporting the African youth to achieve their aim by:
Sparking conversations about FGM and breaking the silence that surrounds the issue
Growing support for, and putting the spotlight on, the Africa-led movement to end FGM
Unlocking further resource and policy commitments to end FGM
ENDS
For more information contact:
Stephen Dillon
Email: [email protected]
Tel: +44 7720 610 626
NOTES TO EDITORS
Female Genital Mutilation (FGM)
FGM is an extreme manifestation of gender inequality. It is a human rights violation that can result in a lifetime of physical, psychological and emotional suffering.
The practice persists in silence. In community after community, parents continue to cut their daughters under the false belief that their neighbours think they should and will ostracise them if they do not. They simply aren't having the conversation.
At least 200 million girls and women across 30 countries have undergone FGM, and 68 million more girls are at risk by 2030: a girl is at risk of being cut every 8 seconds.
Progress is being made: today a girl is one-third less likely to be cut than 30 years ago. But global efforts need to go further and faster because population growth means that if progress is not accelerated the number of girls undergoing FGM will continue to increase.
Efforts to end FGM are being led from within affected communities and countries, and thousands of communities across Africa have already decided to abandon the practice. Everyone has a responsibility to support this Africa-led movement for change.
The language we use when talking about FGM matters. It is important to be careful not to victimise or stigmatise FGM survivors or people from practicing communities, instead empowering them and emboldening them to end the practice. By doing so, we will protect vulnerable groups from harm and resistance.
Ending FGM is an essential part of empowering adolescent girls to take control of their lives and maximise their own opportunities, allowing them to speak up and have autonomy over decisions.
The Girl Generation
With nearly 900 member organisations, The Girl Generation is the largest-ever Africa-led collective to end FGM, united by and working towards achieving a shared vision that FGM can and must end in this generation.
The Girl Generation is a platform for accelerating social change, bringing together thousands of voices under one positive identity and building their capacity to more effectively challenge deep-rooted beliefs that hold FGM in place.
This is the largest generation of African youth ever (40% of the continent's working age population is between the ages of 15 and 24) and The Girl Generation's youth members are the most active. They are energised and ready to act. As the parents of tomorrow, if they decide to and are supported not to cut their daughters, the cycle of harm will end.
The Girl Generation has been working closely with its End FGM Youth networks to help them design and launch this campaign which together we hope will break the silence surrounding FGM, grow support for their movement and unlock resources and policy commitments to end the practice, inspiring over 1 million people to speak out and act to end FGM.
The campaign launch follows the first ever pan-African Youth Summit on ending FGM which took place in Nairobi, Kenya two months ago where over 100 young activists from 17 countries developed their strategy to mobilise leaders and communities to take action.
The Girl Generation will stand with them to deliver the campaign, supporting them along the way and building their capacity to act as the effective ambassadors against FGM they all seek to be.
UNICEF study
According to UNICEF's study on the dynamics of social change towards the abandonment of ending FGM in five African countries, the media as well as traditional forms of communication are powerful tools to bring about social change.
The role of public declarations in moving towards the abandonment of FGM is highlighted in the study as a way to inspire others into collective action.
Learning lessons from UNICEF's study, the young campaigners have concluded that the culture of silence around FGM allows it to prevail and people's reluctance to speak about the violent practice means that laws alone won't end it. This campaign hopes to powerfully break the cycle of silence, encouraging everyone to play a part by speaking out and taking action
Through this campaign the African youth aim to use the media and social media as a tool that provides a forum for debate and discussion as well as a platform to inspire others to speak out and take action.
UNICEF study on the dynamics of social change towards the abandonment of ending FGM in five African countries.
Stephen Dillon | Junior Account Executive
6th Floor | Aldgate Tower | 2 Leman Street | London | E1 8FA
0203 890 6789
07720610626