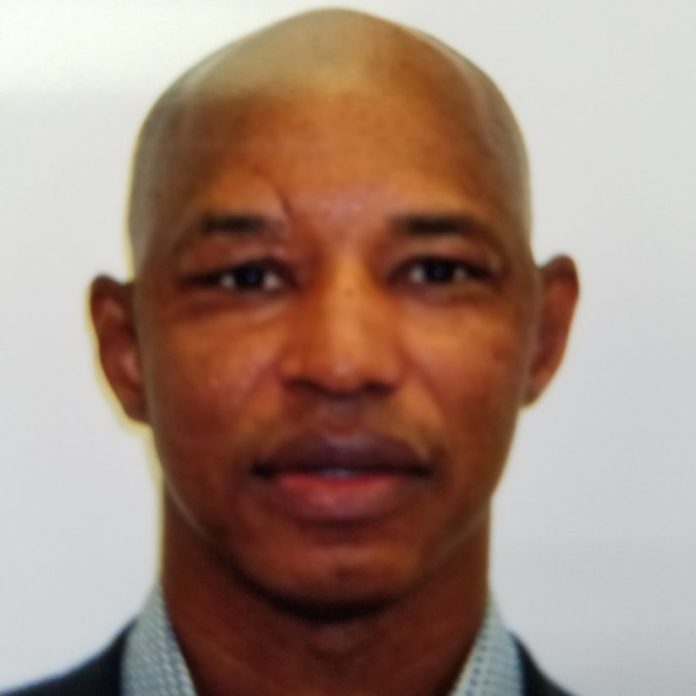 Mr. President,
I am writing you this letter as a concerned citizen and do hope you will read and take the expressed content into consideration as an advice from a fellow citizen, younger brother, and friend in the cause of peace and national development.
Sir, you did promise us of a better, developed and the prosperous Gambia during the campaign trail in 2016. Our nation saw the historic inaugural ceremony of your presidency both in Senegal and at home, following a minimally damaged political impasse which gathered another important milestone in our nation's political history. It etched another stone in our lives as your election to office was a bravely fought battle of democracy where the citizens through their constitutional liberties and rights decided to cast their votes for you in the 2016 Presidential elections. You were a debutant in politics and elections. However, you became the darling of the electorates with a sweet victory over an incumbent, not because of your look, status, gender, religious belief, political philosophy or anything else against your co-presidential aspirants and contestants, but because Gambians wanted a regime change. The youths saw the niche and a glimmer of hope in you on the basis of the presented 2016 Coalition agenda and with the thinking imperative, and high expectations that your government will deliver the public good, following the minimally-damaged political impasse. You assured us with a protective emphasis to restore, build and promote democracy, the rule of law, good governance, accountability, transparency, and press freedom. You promised to implement the legal, institutional, political, civil service and security reforms all geared to strengthen our institutions. Your promises are still unfulfilled as you've allowed yourselves to be more concern on the craft of politics than on the implementation of the real policiesfacing us as a country.
Mr. President, it is over 2 years since you assume the presidency and nothing seems to have changed at all. We have seen your government recycling some of Ex-president Jammeh's enablers and people with criminal records serving as State Ministers in your government. You were heard of recent in one of your interviews that Gambians should stop the talking and do the walk. However, we have seen the reverse in you as you are the only one who engages in the talking business, entertaining all sort of politicians at the state house to consolidate a political power, despite our faced challenges. You should note that we are not demanding for much, than what you promised to deliver to the citizens during the campaign trail.
Mr. President, what are your plans for the country? Thousands of Gambians both at homeand abroad are asking this vital question. We need concrete answers on your government's plans to address our falling health care service delivery, rising food poverty, energy and water crisis, infrastructure deficits, poor standard of education, insecurity, unemployment and many more. Sad that your government has adopted the blame game policy direction of apportioning ceaseless blames on the former regime. It's not about how much the past administration had plundered the country's economy, but rather on how your government had turned around the colossal losses and the done damages to an umbrella of enormous goldmine opportunities for Gambians of all walks of life to positively exploit.This is our expectations in your leadership. Our country is still battling with seemingly intractable economic challenges and of which our current public debt to GDP ratio had risen to 120%, weakened dalasi against foreign currencies like the $, £, € and the CFA franc, just to name but a few which isn't good for an impoverished country like The Gambia with limited resources.
Mr. President, your leadership is a test in our political governance to prove to your critics, political opponents and sympathizers that you have the courage, mental ability, composure, competence, zeal, valor, acumen, passion, and fidelity to not only serve and lead, but to bring and execute the much-needed development programmes for all regardless of political divides, gender, age, tribe/ethnicity, religion and place of origin. Sir, you might not be the brightest, but you have a great character to achieve greatness if you avoid the avid wailing urge of politics of procrastination and defy the odds of limitations never to allow your circumstances define by failures, disappointment and set-backs. Live with courage to execute the duties of your high office to make a difference and a lasting legacy in The Gambia's political governance.
Mr. President our nation is in dire socio-economic and political crisis. In fact, you know the problem far more depth than I do as the leader of the nation.  And, let no one budge you with the deafening posture that there isn't a crisis in the nation. Your circle of advisers and friends with interest won't tell you the stories and plights of the average Gambian, not will they be honest and sincere to bring it to your kind attention. By and large, there's socio-economic and political crisis and the visible signs are there for all to see and feel the echoing voices of frustration, politics of insults and hate flaming the corridors of our unity in diversity. Your political leadership has been questioned time upon time due to the fact that you have allowed yourself to be drawn in the aisle of responding to your critics. That's not presidential and the least of what is expected of you as the leader of our country. The state of our economy is in bad shape and calls for actions and work in progress, not petty and partisan politics. Your policy initiatives should be focused on 'Building the Gambia We Want.' We are aware that our challenges and problems are far too many to overcome at once. But, we must strive and work hard to innovate and harness our potentials to build economic bridges of love, prosperity, economic growth and development, and not the straits of division, grievances, partisan politics and the silencing of dissent. This is the moment to stand your guard with the willingness and the prepared mind to unite a divided country, nurture and build a lasting legacy of responsibility and unmatched duties to serve with the fidelity to justice as a President par excellence in attending to the needs and aspirations of our nation's citizens. Remember, you've taken the most salient oaths of office to serve and paint a picture of hope by virtue of the powers entrusted on you by the constitution of the Republic of The Gambia to end the pains and sufferings of the citizens. Please, do not abuse the powers bestowed upon you by the people to govern. Do not build a network of cabals or crony chain of looters to prey on our scare state resources for self-aggrandizement or create a privileged class in our political governance. Say no to corruption and be at the forefront to denounce all forms of bribery, corruption and corrupt practices. Avoid occasions of using your office as a dungeon or meeting place for friends or entertaining transformed political griots. Be mindful of universities plying en route to confer you with Honorary Doctorate awards. Do not be that desperate or be in obsession of titles that won't add any value to your life or make any difference in your presidency besides carrying the mere titles before your name. These awards are a nesting cash cow and what you should do in this material time of our damaged governance is to focus and engage your valuable time, energy and efforts on how to improve and bring monumental changes and development to the people and by extension the country at large. Limit your international travels, close all your political closets in the locker room and focus your work on the domestic front to address the issues of health service, fixing our broken education system to advance quality, affordable and skilled-based education where citizens can learn the required technical skills and become job creators and not job seekers to recognize and exploit entrepreneurial cognition, address the energy, water and food crisis, the infrastructure deficits, unemployment dilemma and other social problems negatively impacting on our nation's growth and sustainability in the realm of human ingenuity and development.
Sir, I remind you to "campaign in poetry and govern in prose." The importance of maintaining the art of poetry in governing cannot be overemphasized, most particularly for a nation in transition and experiencing a post-dictatorship governance environment. While, I admire your humility and desire to surpass the achievements of your predecessors, let me hasten to add that there is so much to achieve and you must count on every God-fearing, committed and resourceful Gambian with the intellectual capacity, drive, knowledge and ingenuity to help you drive your vision.
I remain to be.
Yours in the Services of nation-building,
Assan Jallow, PhD