The Writer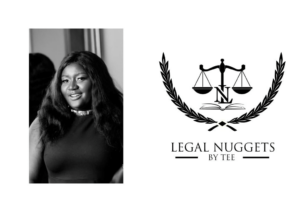 Inspired by my law office attachment at the Companies registry of the Ministry of Justice in the Gambia and the burning desire to empower budding entrepreneurs, this article on the different types of company registration emerges as a beacon of guidance. It aims to provide clarity and understanding, ensuring that these passionate individuals have the necessary knowledge to navigate the intricacies of registering their businesses. By shedding light on the various registration options available, this article seeks to equip entrepreneurs with the tools to make informed decisions, set strong foundations, and embrace their entrepreneurial journeys with confidence.
So, dear reader, if you find yourself amidst the crowd of dreamers, yearning to embark on the exhilarating path of entrepreneurship, this article is crafted especially for you. Let's delve into the world of company registration and unlock the secrets that will set you on the path to success.
In the dynamic world of business, the path to success begins with proper company registration. Whether you're a budding entrepreneur or a seasoned business owner, understanding the different types of company registration is crucial. In this article, we delve into the diverse landscape of company registration and empower you with the knowledge you need to make informed decisions.
At the heart of company registration in The Gambia lies the Companies Act 2013—a regulatory framework that governs businesses. Under the vigilant eye of the Companies Department, a branch of the Ministry of Justice, various categories of businesses and charitable bodies come to life. The process is streamlined, thanks to the Single Window Business Registration Act 2013. Swift and efficient, the Companies Department issues business and incorporation certificates in a mere day at our offices in Banjul or Kanifing Municipality.
Let's embark on this enlightening journey by exploring the different types of company registration available:
 Unleash Your Entrepreneurial Spirit: Sole Proprietorships
Are you a one-person powerhouse ready to take charge? A sole proprietorship might be your perfect match. With minimal formalities, forming a sole proprietorship is a breeze. You retain full control of the business profits but bear in mind that you are also personally liable for any losses or liabilities incurred. It's a venture where you are the star of the show.
 Registration Requirements:
Complete form SWR 3 (Application form).
Provide a photocopy of your National Identity Card, Passport, or Driver's License.
Submit a copy of the TIN Card associated with your proprietorship.
Forging Partnerships
A Journey of Collaboration Partnerships offers strength through unity. Whether you're forming a limited partnership, a general partnership, or a firm, the essence of the partnership lies in shared goals and responsibilities. Registering a partnership requires a few extra steps.
Registration Requirements
Obtain name reservation.
Complete form SWR7.
Provide a copy of the registered Partnership Deed or Agreement.
Include TIN Cards and photocopies of National Identity Cards, Passports, or Driver's Licenses for all partners.
Pay the necessary business registration and incorporation fees.
The Pinnacle of Success: Company incorporation
Company Incorporation Dreaming of building an empire? Company incorporation is the key to unlocking boundless possibilities. Whether you opt for a Private Limited Liability Company, a Company Limited by Shares, a Company Limited by Guarantee, a Public Limited Liability Company, or a Branch of a Foreign Company, each structure carries unique benefits and considerations.
Registration Requirements:
Secure name reservation.
Fill out form SWR 7.
Include the Articles and Memorandum of Association.
Provide TIN Cards and photocopies of National Identity Cards, Passports, or Driver's Licenses for shareholders, directors, and the secretary.
Attach particulars of the agent in The Gambia for any non-resident shareholders or directors.
 A Heart for Good: Charitable Bodies
Charitable organizations, associations, and foundations play a vital role in shaping communities and fostering positive change. Registering as a charitable body entails additional considerations, but the impact you make is immeasurable.
Registration Requirements:
Complete the application form SWR7 and statutory forms CO32 & CO33.
Include the original copy of the constitution, identifying executive members.
Provide photocopies of passports, national identity cards, or driver's licenses for the president, chairperson, and secretary.
Submit a copy of the TIN card for the association.
Parting words
Understanding the different types of company registration is a fundamental step in your entrepreneurial journey. The Companies Act 2013 and the Single Window Business Registration Act 2013 provide a solid framework for registering businesses and charitable Organizations in The Gambia. From the simplicity and autonomy of sole proprietorships to the collaborative nature of partnerships, and the vast potential of company incorporation, each registration type offers unique advantages and considerations.
By taking the time to navigate the registration process and fulfil the requirements, you set a strong foundation for your business or charitable endeavour. Remember to consult legal professionals and explore additional resources for detailed guidance and support.
Embrace the path that aligns with your goals, aspirations, and values. Whether you're driven by profit, collaboration, or making a positive social impact, the world of company registration opens doors to unlimited possibilities. Now armed with knowledge, you can confidently embark on your journey towards success. So, dare to dream, aspire to achieve; the future of your business or charitable body awaits, and with the right registration, you can make your mark in The Gambia and beyond.
The writer is a BL candidate at the Gambia Law School. She is driven by her affinity to the legal profession and relies on Precedents and Acts of the National Assembly to educate the public on bits and pieces of the application of the Laws of the Gambia and Ethics of the legal profession. These write-ups are for educational purposes only and not to serve as a substitute for Legal Advice. Email: [email protected]