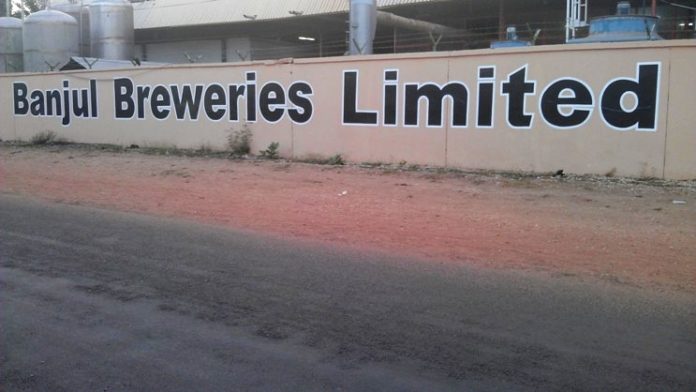 By Adama Makasuba
At least 200 staff of Banjul breweries are on the brink of being jobless as the company is perfecting plans shut down.
The company's decision comes almost a year after a bitter feud with the Gambia government over a 75% tax increment which showed the laying off of over a dozen staff.
According to the staff, the management of the country's sole breweries company informed them that shareholders had told them to close 'immediately' because they were running business out of loss.
The president of the company's workers' union, Alagie Ceesey, told The Fatu Network: "We are talking about 200 people directly but indirectly it is the whole Gambia."
"At any corner shop in the country, you have our products there and they are earning something from it. So if Banjul breweries close where are they going to make money?" he added.
The country management couldn't immediately comment on the current situation. They promised to get back to the 'media' once they finalise solving 'some internal matters'.