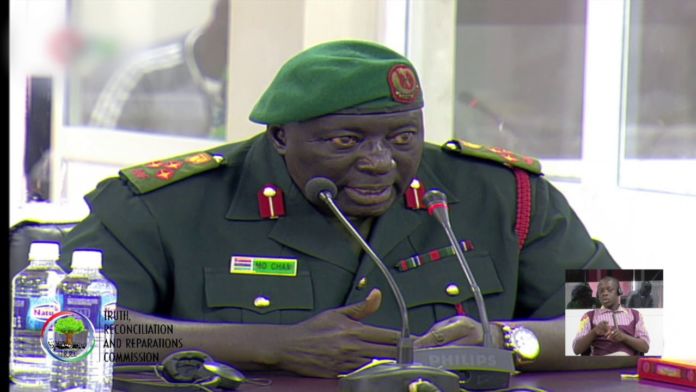 By Lamin Njie
At least 18 soldiers most of whom were previously working as police officers have left the army and have returned to the police.
Ninety-five soldiers culled from the police and other security outfits under the ministry of interior have been counting their days in the army after the ministry put in a request for them to return to their original units.
During Jammeh's rule, dozens of men and women from the police were moved to the army. Six people were tapped from the Gambia Immigration Department while two and one were tapped from the Gambia Fire and Rescue Service and Drug Law Enforcement Agency respectively.
There are reports the army has asked those who did not wield any significant rank to leave and keeping those with officer ranks but army spokesman Major Lamin Sanyang dismissed those reports today telling The Fatu Network there was 'no such thing' as asking some to leave and asking some to stay.
He said: "We had a meeting with them and the issue was voluntary. Those who wanted to go back had the choice to go back.
"It was very transparent, we told them this is not from us it was from the government. So those that wanted to go it was their choice to go back. Those that opted to stay it was there choice to stay. It was at there own volition."