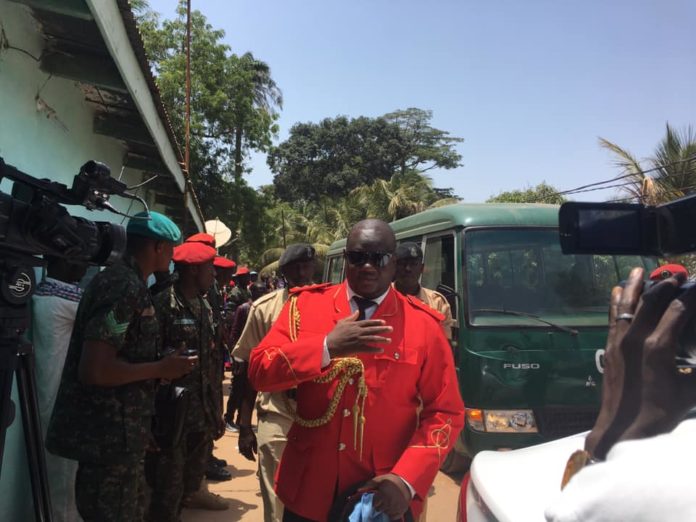 By Lamin Njie
Former army captain Yahya Jammeh Monday chanted 'we are happy' after a general court martial at Yundum Barracks slapped him with a nine-year jail term over his role in a 2017 coup plot.
A military panel last Thursday found Jammeh, a former aide to former President Yahya Jammeh and seven others guilty of plotting to overthrow President Adama Barrow's government.
In 2017, twelves GAF soldiers were arrested and charged before a military court for being part of a WhatsApp group which they created to hatch an elaborate plot to topple President Adama Barrow's government. Four of the men have been discharged for want of evidence.
On Monday, the president of the panel Colonel Salifu Bojang handed various jail terms to the soldiers on various charges. Seven of the soldiers however each received a nine-year sentence for committing a crime of treason including ringleader Yahya Jammeh.