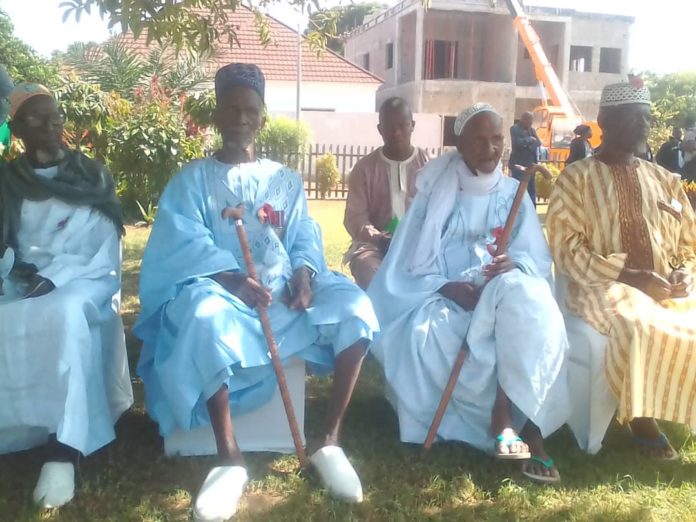 By Lamin Sanyang
Veterans of World War II have called on the Gambian and British authorities to look into their plight for compensation after risking their lives for the British Crown.
Their call came after the visit to The Gambia of the the Prince of Wales and the Duchess of Cornwall. Prince Charles and wife Camilla are touring the country at the request of the government of Britain.
Alhagie Yoro Keita, a war veteran who after talking to Prince Charles, told journalists at Fajara War Cemetery that some of them were forced to joined the war against their will. They were drafted to fight war in 1943.
According to reports, hundreds of Gambians were drafted to the Second World War, many of whom never made it back home. Today, only six of them are still alive.
"We are really suffering and want compensation," Yoro Keita said.
The Second World War survivor further lamented the long years spent fighting in the bush, saying the war was very terrifying at the time.
When asked about the benefits, he said they are only receiving monthly pensions of D450 dalasis. Many of these people are suffering from old age; some could barely walk without leaning on stick. One of them was carried on the back of a young man.
Unlike, their Senegalese counterparts who are given French citizenship with better pay, the Gambian war veterans are still dying from abject poverty.
Pa Modou Faal, Secretary General of the Gambia Legion said the British Government is giving welfare assistance to the war veterans. He did not disclose the amount but said the support comes after every three months. He also revealed an annual sum of £2000 Pounds for medical treatment.
"The British Government provides welfare assistance every three months," Pa Modou Faal said.
He added, "We select 10 people at a time."
Although, some of the war veterans denied receiving such benefits whist accusing the local authorities of embezzling their funds.
Meanwhile, the Prince of Wales paid his respect to the dead at the Fajara War Cemetery. He was accompanied by Chief of Defence Staff Gambia Armed Forces Lieutenant General Masanneh Kinteh.