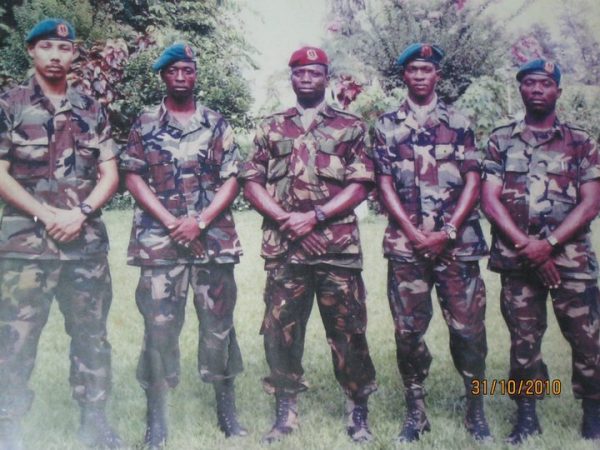 A top Gambian army general Mamat Cham on Wednesday said those who participated in the 1994 coup were troublemakers.
Cham said this while testifying before the Truth, Reconciliation and Reparations Commissions.
"They were rabble-rousers. I would say yes…ambitious young men would want to look high without working to that," he said.
The 59-year-old commander of the Gambia National Army in his marathon testimony said at the time of the coup, Nigerian soldiers in the country didn't intervene to thwart the coup but that they saw it as a national matter which Gambians should addressed and that caused a command vacuum within the army.
Cham said: "Nigerian soldiers see it as a national thing and they were careful to get themselves involve in the situation. At the time there was command vacuum within the army."
According to Cham, there was also lack of proper military logistics like transportation, adding that a troop that was ordered from Farafenni to Barra couldn't make it on time due to mobility challenges.
Mr. Cham, a native of Kerr Mbuguma in Lower Niumi joined the Gambia National Army in 1985 and attained his military training both home and in the United States.
Further giving testimony before a commission set up to delve into the human rights violations and abuses of the 22 years rule of former president Yahya Jammeh, Cham said it was him, Captain Ebrima Kambi and Wilson who were blocked 200 meters away from Denton Bridge by a group of soldiers, whom told them that military coup has taken place and they had to report back to Yundum barrack.
He added: "We arrived at the bridge between 9:30-10:00… there was commotion and panic. The posture was very aggressive; the soldiers were in battle orders and we were not armed."
He also said after their wedged at the bridge, they went to Fajara barracks to locate and mobilized soldiers loyal to the then PPP government to resist against the coupists but added that they met the barrack had been taken by the coupists.