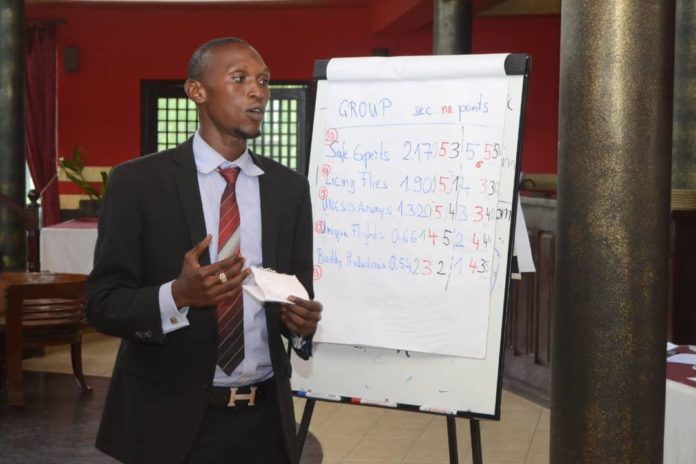 By Mamud Kifa
Students of the University of The Gambia have been urged to stand up for their colleague Fatou Jawo who continues to come under increased attention over her recent marriage ruckus.
Fatou Jawo was last week asked by an Islamic court to return money given to her by her husband, Sheikh Ahmat Ceesay.
The court had held in an unprecedented ruling that Fatou swindled Ceesay as the latter courted her.
But the University Economics and Management Students' Association is calling on students to stand by Fatou.
ECOMANSA president Ebrima L Dampha speaking on the social media messaging system WhatsApp appealed to students to refrain from sharing audios and images of Fatou Jawo and Sheikh on any media platform.
"There are a lot of complications surrounding this issue and I believe even if Fatou Jawo is wrong, we should not be a party to worsen the situation by publishing it in different social media outlets…the least we could do is sympathize with her, but rolling unpleasant and sentimental words on her is something we should desist from," he said.
Dampha commended the students of the University especially School of Business and Public Administration for the support they have shown to Fatou.
He said he expects students to create a conducive environment for Fatou and stand by her during what looks like a breaking point in her life.
"This is a personal issue and everyone should respect her privacy," he asserted.
Dampha said this can happen to anyone and this is life and we should all learn from it. As university students, we should continue using social media platforms to enhance our academic skills and to help improve and play our quarter in national development.
"The last thing I will do as her President is to join the crusade of painting her integrity," Dampha concluded.