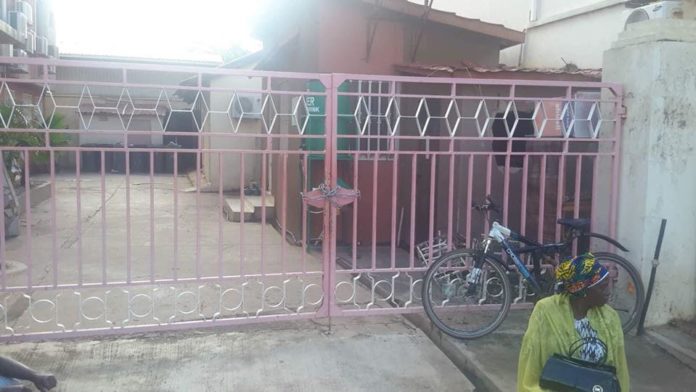 BANJUL–The staff of Social Security and Housing Finance Corporation (SSHFC) have on Tuesday locked the main gate to their Head Office in protest against the suspension of Momodou Camara, a representative of the staff association.
The angry staff have reportedly stormed the Head Office at 4:AM to lock the place until the suspension of their colleague is revoked. It is said that 271 staff signed the petition out of 341 for the removal of their Managing Director, Muhammed Manjang.
"We want the authorities to revoke the suspension of our staff rep, Momodou Camara. He is not the accused, it is MD Manjang who is the accused person here," Kebba Touray, Assistant Funds Manager of Pension Unit said.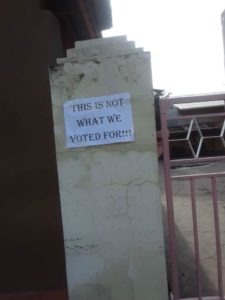 Touray who was speaking on behalf of the staff accused the Corporation's Managing Director of corruption, nepotism and favouritism amongst others. He expressed his dissatisfaction with the taskforce setup to look into the matter.
Meanwhile, the arrival of the Army Chief of Defense Staff (CDS) Lieutenant General Masanneh Kinteh, Police IGP Mamat Jobe and SIS Director General Ousman Sowe brought about some new development.
CDS Kinteh first addressed the angry staff gathered at the main entrance to the Head Office. He advised a calm, peaceful and responsible behaviour towards the problem. He asked them to go inside their offices to have a dialogue which they agreed to.
"Where your rights stops is where another person's rights begins. We have our families, wives, husbands, sons and daughters in this country. Our future is in this country," CDS Kinteh told the angry staff.
The Army Chief reminded them about the countries that went to wars such as Liberia, Sierra Leone and Rwanda which he said nobody should pray for the Gambia to experience.
Thereafter, the security chiefs and some selected staff had a closed door meeting inside the SSHFC Building. They reached an understanding after hours of strike.
The Security chiefs promised to work on the demands of the staff in the soonest possible time in the interest of peace, stability and justice but could not guarantee whether all the demands will be met.