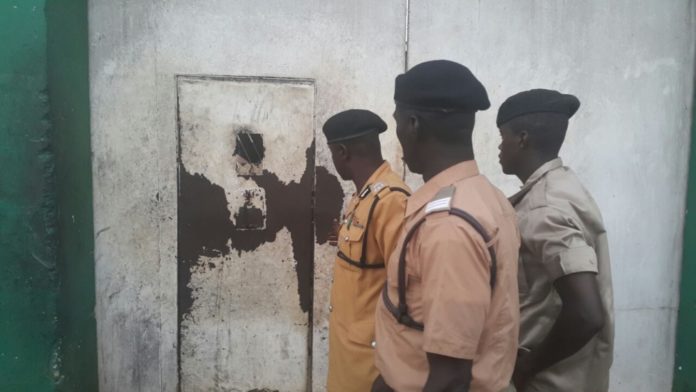 Information reaching The Fatu Network has it that Police have arrested six prison guards on the recent prison break at the Jeshwang Prisons on Thursday night.
According to reports, dozens of prisoners have escaped from the state prisons who are still at large. It is said that the recent prison break is one of the biggest since after the 1981 coup.
Superintendent David Kujabi, Police Spokesperson has reliably informed The Fatu Network that six prison guards are arrested by the police in connection to the Jeshwang Prisons break.
"Five Prison Guards are arrested today plus the one who was arrested last week, making a total of six. They are arrested by the Police Anti Crime Unit," Spokesperson Kujabi said.
The Police Spokesperson told The Fatu Network that the arrested prison guards are currently held under police custody. They are helping investigators who are digging into the matter.
"I'm not in the position to give the names of the arrested officers," he added.
The arrested prison guards are not yet arraigned before the courts.
Meanwhile, the Prisons Spokesperson could not be reached for comments.