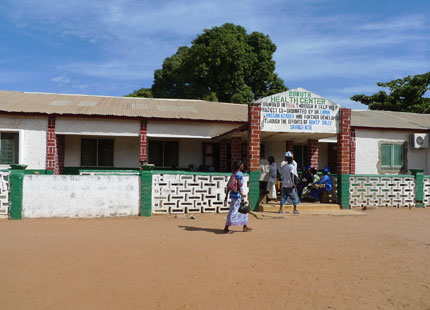 By Adama
The people of Sukuta have called on the government to help upgrade their health centre from minor to major.
They made the request recently during a handing over ceremony of health materials donated by a UK based Gambian held at the health centre.
Speaking on behalf of the villagers, Ousaman Mamakeh Bojang, said the heath centre is among the "biggest health facilities" in the country.
"Sukuta health centre is among the biggest health centres in the country. It is as big as that of Soma, Gunjur and Essau and those have been changed to major health centres. Why no Sukuta now?" he asked.
According to him, the health centre has all the facilities to operate as any other major health centre in the country.
He added: "I think this is the right time for us to stand up and tell the government…especially the ministry of health and social welfare to upgrade our health centre from minor to major health centre, because we have the equipment and the facilities."
Buba Cham, a member of the village development committee, described health as the solid rock of any living being especially human race thanking the staff of the health centre.
Rose Mendy, a nurse at the health centre assured the commitment of both the management and staff of Sukuta health centre in terms of achieving the goals of the nation in health.
However, on Saturday standard newspaper published that, Alhagie Sankareh, health director for west coast region has announced that Sukuta health centre will be upgraded from minor to a major healthcare.
While, Baba Galleh Jallow, National Assembly member for Sanementereng called on government to provide a referral hospital for his constituency or increase the number of ambulance as the population in the area is increasing.