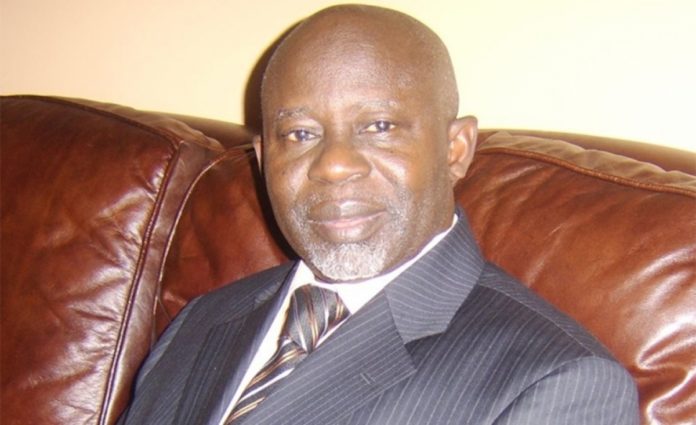 By Mammy Saidykhan
Ousainou Darboe has said that Saad M Raslan International Trading has invested not less that 500 million dalasis into economy of The Gambia.
The Vice President stated this on Tuesday while presiding over the official opening of the Raslan Mall.
According to Mr Darboe, since 1993 when Saad M Raslan International Trading was registered the company has taken its rightful role in promoting and advancing the Gambian economy.
"It has invested not less than 500 million dalasis into the economy of the country. It is not a company that has come to The Gambia for the sake of making profit, it is one that has a primary objective, the development of the economy of The Gambia," Mr Darboe said.
Hatim M Raslan, Managing Director of Saad M Raslan international Trading said that The Gambia was the first place where they invested in West Africa and later on  expanded their operations to other West African countries.
He said: "Investing in the New Gambia, my second home, to contribute to economic development process and compliment the government efforts of making this great country a better place for citizens and people living here.
"As we embark on our historical venture in The Gambia some 25 years ago, our business philosophy and main objective have been the spread of partnerships, serving our value customers with the rest of their needs."
The Managing Director went on to say that the "last 10 years was very difficult for us, just like other businesses operating in The Gambia under the founder regime, whose hosts were unfriendly and very challenging as such  our company has down size the operation and slow down with the projects."
With the coming of the new government, they have decided to come back and fully invest in The Gambia and the new government really means business, Mr Raslan added.
Speaking on behalf of the Minister of Trade Industry Regional Integration and Employment was Abdoulie Jammeh, the Director of Trade said that, highlighted on  significant milestone on the  expansion of companies investment in The Gambia.
He said that, the inauguration of the mall will help in the increment of economic activities and to encourage commercial business within Kanifing municipality.
He added that, the government will continue to implement series of institutional reforms to greater efficiency of the public service and ensure economic stability and strengthen the business climate.
Jammeh says; "We have seen that trade and trade related issue have now gain more prominent in the national development plan to make the environment to support private sector developers for employment creation.".
He asserted that, "The government will continue to put strategic and coordinated business environment reports to support private sector development initiatives."
He added, government have adopted measures to assure to reduce the cost of doing business in The Gambia and to implement measure to support Gambian business and made in The Gambia products.