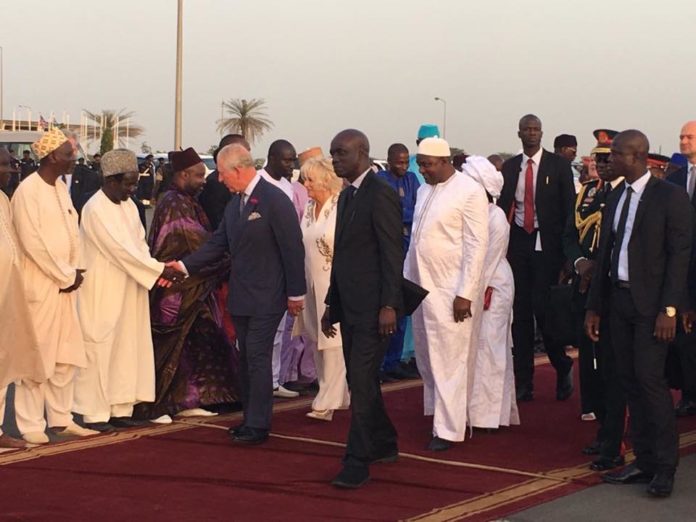 By Lamin Njie
Prince of Wales and the Duchess of Cornwall have arrived in The Gambia on the eve of their three-day visit of the country.
Prince Charles and his wife Camilla are visiting The Gambia for the first time at the request of the British government.
The couple were received at the Banjul International Airport by President Adama Barrow, his wife Fatoumatta Bah Barrow, government and private sector officials and a section of the Gambian public.
Prince Charles, 69, is the eldest son of The Queen and Prince Philip who is the Duke of Edinburgh. He was born at Buckingham Palace on 14th November 1948. He was invested as Prince of Wales by The Queen on 1st July 1969 at Caernarfon Castle. Before the investiture, The Prince had spent a term at the University College of Wales at Aberystwyth, learning to speak Welsh. On 11th February 1970, His Royal Highness took his seat in the House of Lords.
What Will Prince Charles Be Doing?
Prince Charles will use this visit to meet with President Adama Barrow with a view to strengthening the historical ties between The Gambia and Britain. He will also use the tour to visit MRC Unit of The Gambia as well as visit the Gambia Armed Forces Training School in Fajara.