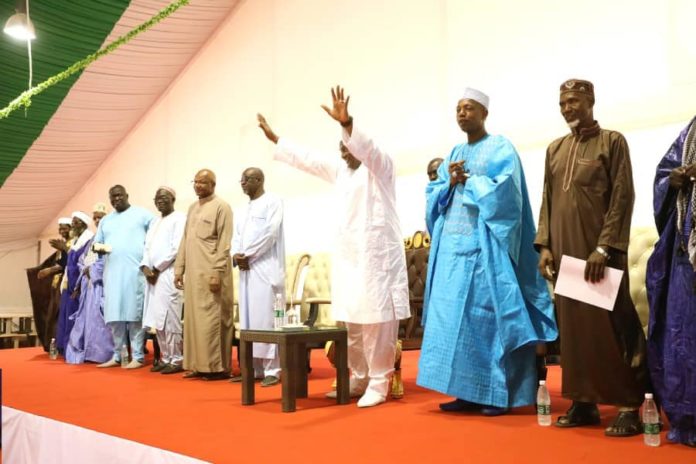 At least 800 people mostly youth and women from Upper River Region on Sunday met President Adama Barrow at State House where they resolved to support his change agenda.
"A delegation of over 800, comprising youth, women, religious leaders, and elders of the Upper River Region of the Gambia, drawn from its 7 constituencies were at the State House today to pay a courtesy call. They were at the Presidency to renew support and commitment to my government's development agenda, and discuss pertinent issues of interest in the region," President Barrow said in a Facebook message Sunday.
According to the President, development projects like roads, bridges, electricity, access to farm implements and marketing of agricultural goods, support to Islamic education featured prominently among the subjects of discussion at the meeting.
"Receiving influential and opinion leaders from across the region I hailed from was a beautiful and historical gathering," the President said in the post.