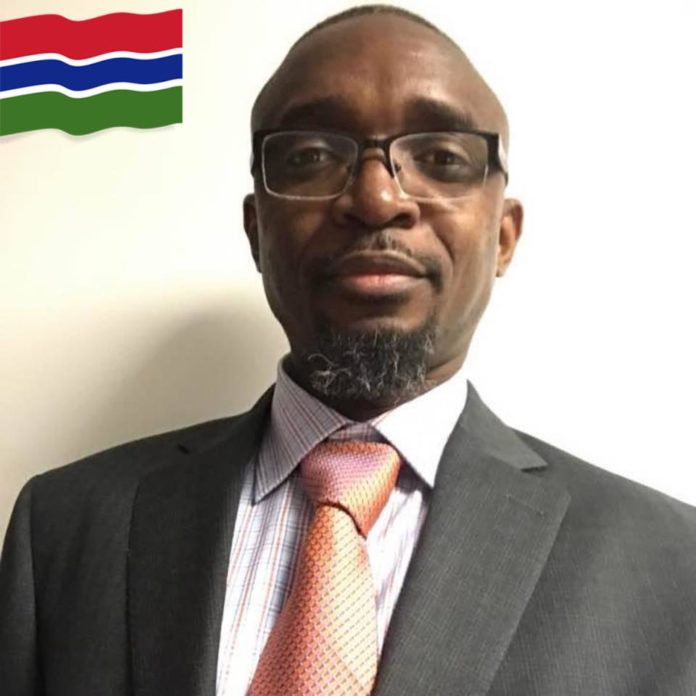 Mr. President,
First, Allow me to extend my unreserved congratulations to you and the entire Gambian population on the first anniversary of your election  Victory, which I will refer to as "Gambia's Liberation Day; a victory that was predicated on our collective desire to see a permanent end to tyranny, impunity and constitutional abrogation.
Mr. President it is in this spirit that brought us together over a year ago to banish one of Africa's worst dictatorships that I write to you.
Throughout Jammeh's twenty-two years of misrule, Gambians at home and abroad have bemoaned the blatant disregard of the constitution thus warranting Coalition 2016 to make this a centerpiece of their campaign. Therefore, I am perplexed by your decision to appoint Mr. Alkali Conteh, as a member of the Public Service Commission in direct contravention of section 172 (3) (F) of the 1997 constitution. Mr. President you are fully aware that Mr. Conteh is NOT constitutionally qualified to be elected as a Member of the National Assembly (which is a qualifying requirement for appointment in the PSC) for two reasons, one being dual citizenship and the other being length of residency. Mr. President even if Mr. Conteh were to dispel the dual citizenship claim, he could not dispel the residency requirement, thus making his appointment unconstitutional.
Mr. President, your election as president was seen as a departure from Jammeh's constitutional abrogation to a new dispensation where the constitution reigns supreme and impunity forever discarded together with the tyrant.
Mr. President, your predecessor obliterated the professionalism and independence of our civil service by  politicizing it beyond recognition; therefore, our hope has been that you and your team will rectify this travesty by building a Civil Service free of politics and political biases. It is absolutely essential that all appointments to the Public Service Commission or the Civil Service must be merit based and constitutionally grounded. While anticipation a clarification and/or rescinding of the unconstitutional appointment of Mr. Alkali Conteh, I remain,
Yours Sincerely,
Pasamba Jow (Coach)