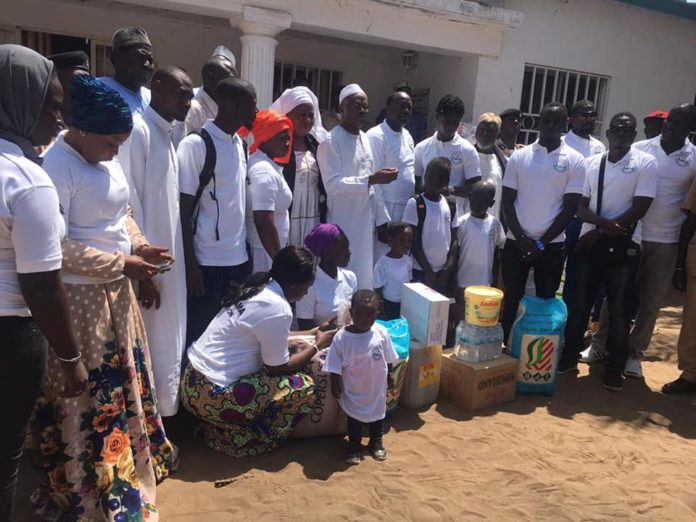 By Omar P. Jallow
Malick Fama Foundation Friday donated food items and bottles of drinking water to inmates of the State Central Prisons in Banjul.
The donated items include 25 bags of rice, 25 bags of sugar, five buckets of butter, 10 cartons of milk powder, five 20l gallons of cooking oil, five packets of tea bag and bottles of drinking water.
Speaking at a ceremony held at the Mile Two prison on Friday to present the donated items, Secretary General of Malick Fama Foundation, Mr Omar Badjie, highlighted that the gesture was part of his foundation's contribution to the improvement of the welfare of the needy during Ramadan.
"The Malick Fama Foundation is set up to support the less privileged and the needy in society," he added.
Former Chief of Defence Staff also adviser to Malick Fama Foundation, Mr. Lang Tombong Tamba, thanked Capt. Abdoulie Jobe and wife Ndey Busso of the foundation, for what he called a noble move in reaching out to those in prisons. " I believe that prisons are places for correction and I want people to understand that inmates need to be cared for and motivated. Going to jail does not mean someone is bad," he stated.
Receiving the items on behalf of the beneficiaries, Mr Lamin Sanneh,Director of Administration of Prisons Service, said the items would go a long way in supporting the prisons feeding programme.
"It is not easy to feed inmates. They are humans and need balanced diet. Inmates are not bad people. We are trying to use here [prisons] to rehabilitate and transform the inmates to become productive in society by training them in different skills," he posited.