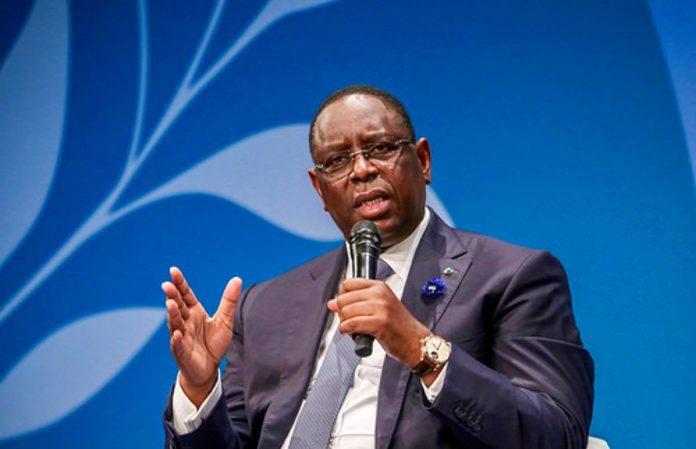 By Lamin Njie, in Dakar
President Macky Sall has promised that his administration will continue to implement policies aimed at making Senegal more prosperous.
Mr Sall on Saturday accepted to be the battle axe of 'Beno Bok Yakaar' in the upcoming election in Senegal. The BYY coalition is the biggest political front comprising over 10 political parties including the 57-year-old's ruling PDS party. Senegal will conduct general elections in February 2019.
"I know what you tasked me and I accept", he told cheering crowds at the investiture at the Dakar Area conference centre in Diamniadio on Saturday.
Mr Sall vowed to invest more in the youth as they make up 63 percent of Senegal's population.
"We have a youthful population… Sixty-three percent of our population comprise youth below the age of 25 years," he said.
"We will invest in the youth as investing in them means investing in our future."
Other Sectors
Mr Sall who revealed his five-point areas among them youth, industrialization and environment also said sectors like education, health and infrastructure will continue to take a front-row seat in his Emerging Senegal agenda.
The Plan for an Emerging Senegal (PES) is the new policy framework of President Macky Sall's government, aiming at getting Senegal onto the road to development by 2035.
Mr Sall said: "Education is important and that is why we're coming up with an initiative that will place special focus on innovation. There was a time when a lot of Senegalese had challenges when it comes to healthcare service. More hospitals have now been built to make healthcare service accessible to all."
Mr Sall also used the occasion to commend the people of Senegal over efforts they are making to preserve their unity despite the political diversity.
"Since 2012, despite our political differences, we have shared the same vision working for our country," he told his fellow coalition partners.
"This means that we have the interest of our country at heart."