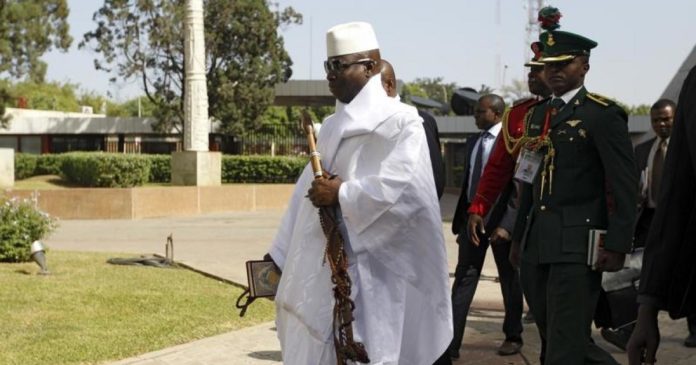 By Lamin Njie
Footage of former president Yahya Jammeh celebrating his birthday has emerged on social media. Jammeh turned 54 on May 25.
Former Banjul mayoral hopeful Ebrima Jawo uploaded the video with the caption, 'Former President in Equatorial Guinea on his birthday' on Monday. It has garnered hundreds of views and dozens of shares.
In the video, over a dozen people formed a circle and could seen singing in what appears to be Spanish. The Fatu Network has not been able to independently verify the one-minute video.
Watch video below: