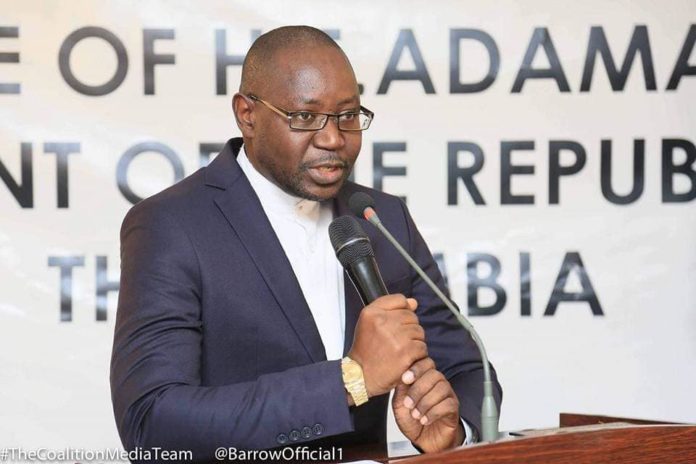 Mai Fatty has said his presence at the supreme court on Monday should be understood as a personal endeavour meant to bring him up to speed with the 'emerging jurisprudence' both as a lawyer and as a party leader.
A section of Gambians online on Monday made a mountain out of Mr Fatty's attendance of Ya Kumba Jaiteh's case.
A picture of the president's special adviser was posted on Facebook by Bubacarr Sidiqi Jammeh with the caption, 'Mai woo Fatty. Time does have a way of revealing people's true colors, don't it? Aling nga taa dorong.'
Fatty reacting to the criticism told The Fatu Network that "the entire media fraternity know what transpired."
He said: "The state attorneys are known as much as the plaintiff's. Font I have the right to be there? What's wrong if a lawyer goes to court?
"They assumed I appeared for Barrow. Is Barrow a defendant in court? There are 3 known defendants. Is he one of those? Only parties named in a suit need representing.
"Barrow, a non party to the suit needs no legal representation. Binga Daniels announced representation for NA and AG. 2nd Defendant unrepresented. What's therefore so alarming about me sitting in court?
"This case is unprecedented and both as a lawyer and a Party leader, I should be interested to closely follow the emerging jurisprudence. Does it mean working as Special Adviser I lost my personal identity?"