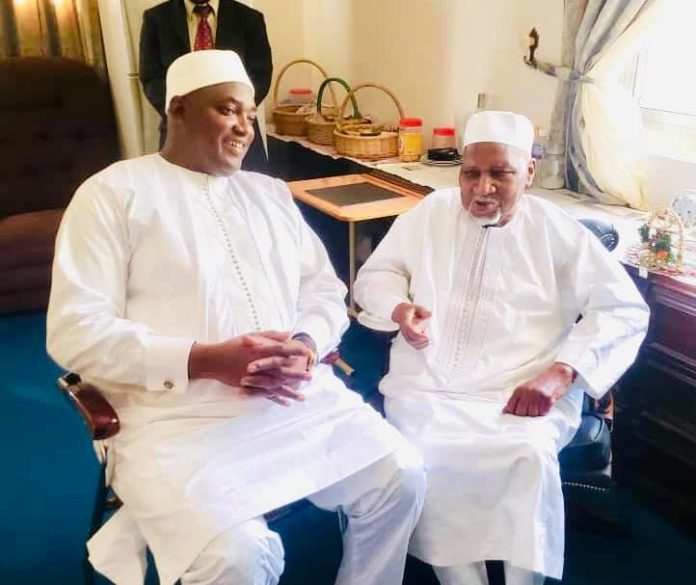 By Lamin Njie
President Adama Barrow on Monday visited Sir Dawda Kairaba Jawara, the former president of The Gambia.
Jawara, 94, became the first president of The Gambia in 1970 having played a big role in the country's independence efforts.
The Gambia gained independence on 18 February 1965 but it still remained under British control until 1970 when it became a republic and Jawara became the first president.
On Monday, Gambians converged on the MacCarthy Square in Banjul to mark 54 years of self-rule.
Speaking at the event, current president Adama Barrow said it was time that Gambians redefined nationalism.
"We must redefine and embrace nationalism to give it a Gambian character. This means rejecting all forms of socio-political discrimination…
"On the other hand, it is essential to develop a great sense of belonging to our motherland and commit ourselves to the ideals and values of the nation," he said.