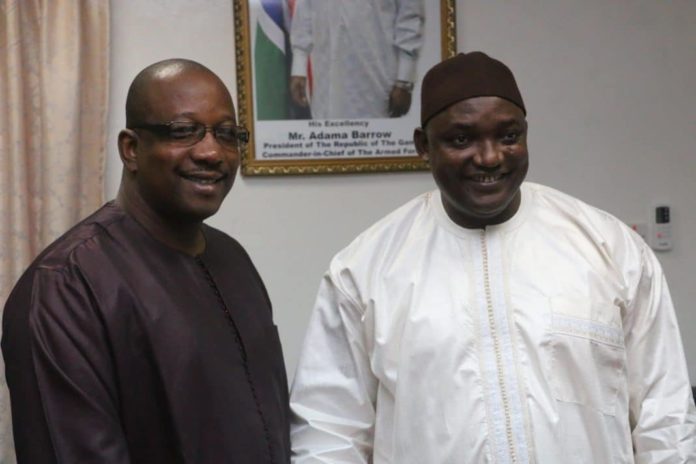 By Lamin Njie
Mamma Kandeh has said he respects President Adama Barrow as the chosen leader of The Gambia but he will not hesitate to tell him the truth when the need arises.
The GDC leader stated this at his party's rally held in Buiba, Jarra Central on Saturday.
Kandeh said: "You are the president and we will respect you. But if the time for us to speak the truth comes, we'll speak it. So Barrow should choose; it's either he allows his movement to take over or he continues to lead. The reason is Barrow is the president of Gambia and all of Gambia's wealth pass through his hands.
"Before Barrow became president, let him come out and reveal where he built a house for chicken. So what we would expect is that if Barrow becomes president, the government has insitutions. There are all types of ministers in the government but he is instead using a movement [to deliver development projects].
"I heard the Barrow Movement saying it will give boreholes to people. They're just trying to emulate Mamma Kandeh and I take joy in that because Mamma cannot do it alone. So if Mamma does 10 and Barrow and Darboe and Hamat Bah also do theirs, Gambians will get what they want."