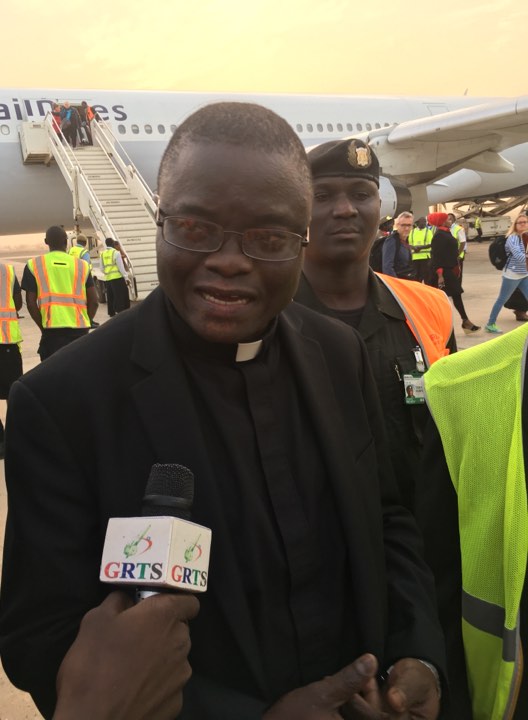 By Omar Wally
Rev. Gabriel Mendy, the first Gambian to be appointed Catholic bishop by Rome, has said that he knows he really doesn't deserve the appointment but God found him worthy to become bishop and he accepts it with all his heart.
'I'm ready to work and to live up to expectations, I thank God for giving the Holy Father that inspiration and also the papal nuncio.'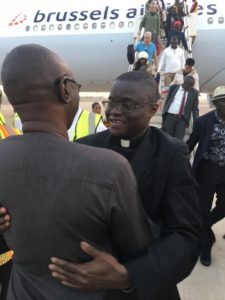 Rev. Mendy made these remarks on Wednesday, January 3, 2018, during an interview with journalists at Banjul International Airport, shortly after his arrival from The United States.
On November 30, 2017, Rev. Gabriel, was announced the new bishop following Rt. Rev. Robert Patrick Ellison's request to retire as the Bishop of Banjul.
Rev. Mendy will be ordained on February 3, 2018 at the Independence Stadium before a huge congregation, comprising mainly of Christians, Muslims and senior Catholic clerics from several African countries, Europe and USA.
He added that his appointment has come as a surprise but also pleased that the Holy Father appointed him to be the successor of Bishop Robert Patrick Ellison.
'I'm looking forward to the day that I will be consecrated; it will be a historic day not only for me but for everybody in the Gambia and all friends of The Gambia.'
Rev. Mendy: 'I appeal to everybody to be part of it, to enjoy the movement and to pray for it to be a successful occasion.'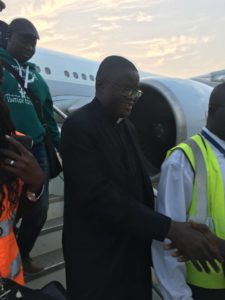 He calls on the Catholic community to do their level best towards the development of the church towards the progress of the dioceses.
'I will do my best to provide the leadership but the work is for everybody, I want everybody to realize that it historic but also a challenging moment for all of us.'