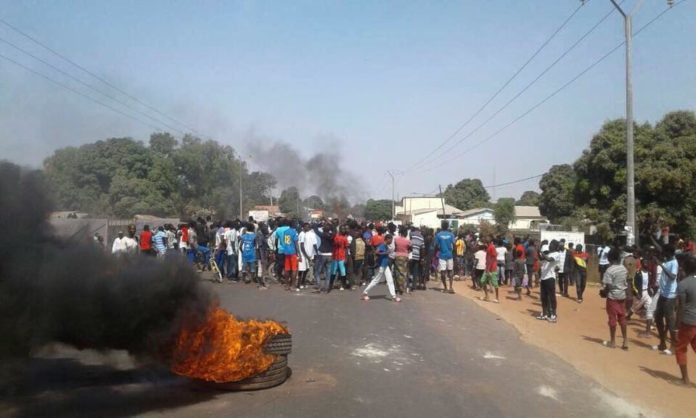 By Alieu Ceesay
Following political tension between supporters of the former ruling party, APRC and supporters of the UDP in Busumbala on Wednesday and Thursday, Gambian police have launched an investigation into the matter.
In a statement, the Office of the Inspector General of Police (IGP) said it has suspended all permits issued to political parties to conduct political activities.
While urging the general public to adhere to the directives, the police said investigations into the tension is underway and anyone found wanting would face the full force of the law.
"This is a democratic country where all are free to support any political part of their choice," said the police in a release issued on Thursday.
The incident occurred while the APRC led by its interim Fabakary Tombong Jatta was returning from their first nationwide tour with thousands of supporters since the ousting of former President Jammeh in 2016.
The tension left a one-year old baby injured with properties damaged and vehicles vandalized.
There was a heavy presence of security personnel to calm the situation, as angry residents of Busumbala blocked the main highway leading from the cosmopolitan town of Brikama to Serrekunda.
This latest incident has been widely condemned by fearful Gambians within and outside the country. The Gambia is widely known for being peaceful but the recent spate of political tensions has sparked fear among people asking where the country is heading.
A similar incident occurred when the APRC convoy was allegedly attacked at President Barrow's home village of Mankamang Kunda in the Upper Region, which left one APRC supporter seriously injured. He was later rushed to Bansang Hospital.
The government is yet to issue a statement on the matter at the time of filing this report. No arrest was also made as of Thursday.