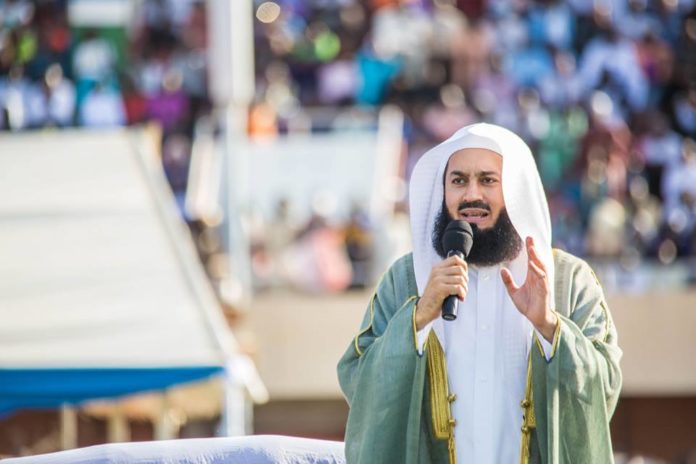 By Lamin Njie
Respected Islamic scholar Mufti Menk on Saturday delivered a major lecture at the Independence Stadium in Bakau calling on all Gambians not to compromise the security that God has blessed them with.
"What we are seeing in the globe today is destruction because that's what we are doing ourselves, with our own hands. We cannot tolerate the person we differ with. That's why we are failing," The Zimbabwe-born cleric told thousands of believers at the Islamic gathering dubbed, 'Respecting the Differences.
"If you want gilt of your own nation here today – which is probably one of the richest countries in terms of resources – you need peace, you need stability, you need security. Otherwise you're not going to grow.  So I call on you never to compromise the security Allah has blessed you with in this nation of yours. No matter what don't harm each other; don't abuse each other; help each other; learn to respect each other."
Lots of Islamophobes
Sheikh Ismail Mufti Menk who is visiting The Gambia for the first time in his lecture said there are a lot of people who view Muslims in bad light.
Menk said: "People look at us today and think that we are warmongers; we are extreme; we promote that which is violent. That's not true. Here I'm in this beautiful platform telling you, 'go home and resolve your problems'. Learn to forgive others. When you forgive others, you've actually helped yourself more than them."