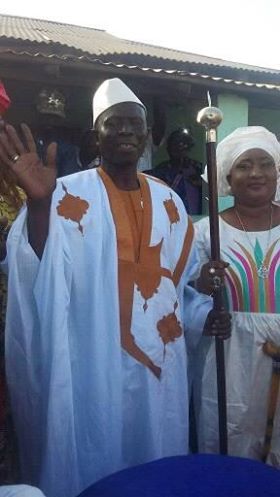 Momodou LK Bojang former magistrate at the Kanifing court was inaugurated on Friday, January 12 as the new chief of Kombo North District.
Bojang served as station officer at the Bakau police station in the 1970s. He received his appointment letter on December 29, 2017, after the unexpected retirement of his predecessor Alhagie Demba Sanyang.
The event brought together scores of people including Government officials, friends and family members. It was held at his family house in sukuta Tamba Kunda.