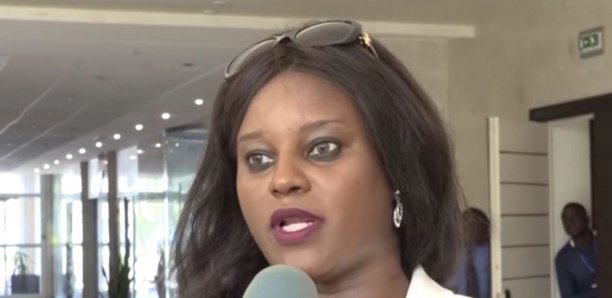 By Lamin Njie
Media queen Fatu Camara has been listed No. 19 among the 50 most influential people in West Africa.
Influences Magazine the organisation behind the new exclusive ranking said the criteria for authentic selection include the profile ie the skills up to 30%, the impact of the activities on the community (50%) and the reputation at 20%.
The magazine said in a statement: "They shine, they invent, they annoy, they inspire, they engage. In 2019, Africans have exercised in the world, a form of soft persuasion, a soft power related to style, culture, economy, sport or science. And again, Influences Magazine pays tribute to the fifty most influential of them from West Africa.
"Dossier directed by the editorial staff of Influences Magazine. There is the influence that comes from authority. With the power of big institutions comes a hold on the course of things, especially in politics or business. A power that does not leave a footprint without the desire to change society: it is the combination of the two that is winning.
"There is that of hearts and minds that artists, journalists, writers and researchers exert through thought, pen and speech. Obviously, having a space of public expression amplifies the scope of our words and actions.
"But unlike authority, this influence comes first from a thirst for action and to stand out. In both cases, the influence is as strong as it is fragile. Those enthroned at the top are at one mistake almost to tumble. And if rare exceptions keep it all their life, most will rather have a trajectory similar to that of a meteorite.
"This is normal: by changing, society seeks its bearings to new models and masters to think. It was with these thoughts in mind that we developed our list of the 50 most influential people in West Africa. Arduous task. Our first ranking contained nearly 100 names! We are well aware that such an exercise involves a great deal of subjectivity. Do not see this classification as a sterile competition, but as a picture of the moment that will change over time.
"It is a polaroid in tribute to those who brew the cage of our comfort, jostle our a priori, and try to make their contribution, sometimes clumsily, to our collective building. And if you look closely, these fifty undoubtedly and decisively influence the progress of the continent (that is, beyond the borders of their country of origin), either by using their position of power and their power as a springboard to realize their ambitions, either by weighing their financial or intellectual scope on market choices and those of public opinion. As usual, the criteria for authentic selection are: the profile ie the skills up to 30%, the impact of the activities on the community (50%) and the reputation at 20%."
Fatu Camara is the chief executive officer of The Fatu Network.
Ms Camara who has over two decades under her belt as a journalist said of her selection: "It is a great honor for me to be part of the list and I appreciate the acknowledgment of my work. I hope that this will inspire many others so that next time the list will consist of more than one Gambian."
Some prominent people in West Africa who made the list are Senegal's fast-rising politician Ousman Sonko and Nigerian businessman Tony Elumelu.
See the full list below;
The List:
1-Mike Adenuga (Nigeria)
2-Abdallah Boureima(Niger)
3-Patrice Talon(Benin)
4- Umaro Sissoco Embaló(Guinée Bissau)
5-Jorge Carlos Fonseca(Cap-Vert)
6-Mouhamad Boun Abdallah Dionne(Senegal)
7-Thiemoko Meyliet Kone(Côte d'Ivoire)
8-Christian Adovelande(Benin)
9-Tony Elumulu(Nigeria)
10- Tidiane Thiam(Côte d'Ivoire)
11-Angélique Kidjo(Benin)
12-Birahim Dah Abeid(Mauritania)
13-Feu Sidi Lamine Niass(Senegal)
14-Ousmane Sonko(Senegal)
15-Oumou Sangare(Mali)
16-Murielle Ahoure(Côte d'Ivoire)
17-Henry Konan Bédié(Côte d'Ivoire)
18- Folorunsho Alakija(Nigeria)
19-Fatu Camara( The Gambia)
20-Isaka Sawadogo(Burkina Faso)
21-Zeinab Bangura(Sierra-Leonne)
22-Mamadou Antonio Souare(Guinea)
23-Paul Kaba Thieba(Burkina Faso)
24-KerfallaPerson Camara(Guinea)
25-Abderahmane Sissoko(Mauritania)
26- Ayodeji Ibrahim Balogun-WIZKID(Nigeria)
27-Samura Kamara(Liberia)
28-Seydi Gassama(Sénégal)
29-Alioune Badara Cissé(Sénégal)
30-Aminata Touré(Guinea)
31-Evelyne Tall(Sénégal)
32-Guy Madié Lorenzo(Togo)
33-Prince Koffi Amoabeng(Ghana)
34-Omotola Jalade(Nigeria)
35-Jean Kacou Diagou(Côte d'Ivoire)
36-Seidnaly Sidhamed-Alphadi(Niger)
37-Tiguidanke Camara(Guinea)
38-Becca-Rebeca Acheampong(Ghana)
39-George Werner(Liberia)
40- Janira Hopffer Almada(Cap-Vert)
41-Alioune Badara Beye(Sénégal)
42- Tal National(Burkina Faso)
43-Dr Macoumba Diouf(Sénégal)
44-Abbé Alphonse Seck(Sénégal)
45- Serge Martin Bambara-Smockey(Burkina Faso)
46- Abdou Wahab Ben Geloune(Sénégal)
47-Zahra Iyanne Thiam(Sénégal)
48-Fatou Sow Sarr(Sénégal)
49-Madiagne Toure(Sénégal)
50-Aboubacar Diallo(Guinea)