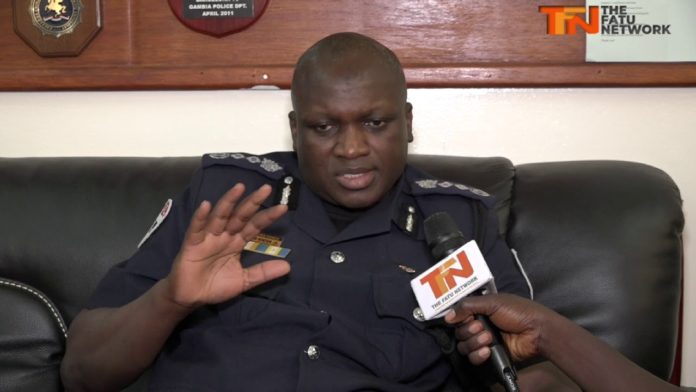 By Lamin Njie
The former head of the Gambia Police Force has said that police officers who opened fire during a protest in Faraba did so in self-defence.
Landing Kinteh said this in an exclusive interview with The Fatu Network on Thursday, a day after President Adama Barrow in a government report ordered that prosecution against some police officers be continued.
Five police officers have been in custody since June over the death of three protesters in Faraba Banta, Kombo East.
Mr Kinteh was the head of the police at the time of the protest. His police life was then cut short in astonishing fashion following his abrupt resignation over the issue.
And speaking in respect of the Gambia Government White Paper on the Report of the Faraba Banta Commission of Inquiry, Mr Kinteh said "I never had sleepless nights over the overcome of the commission because I know my conscience is clear as far as involvement in the incident is concerned."
"I know what I said happened was exactly what happened. My reaction to it [white paper] was with mixed feelings [and] a bit of relief although relief has been there ever since. But then mixed feelings in the sense that the PIU officers I understand are going to undergo some kind of prosecutions. Initially I said I was not going to pre-empt the investigations but the little I knew is they did what they did in self-defence," he said.
"I don't know whether that did not come out clearly or there were some doubts as to whether that is the case. I'm of the feeling that maybe that's why they want that to come in court to say that what they did, they did it in self-defence."