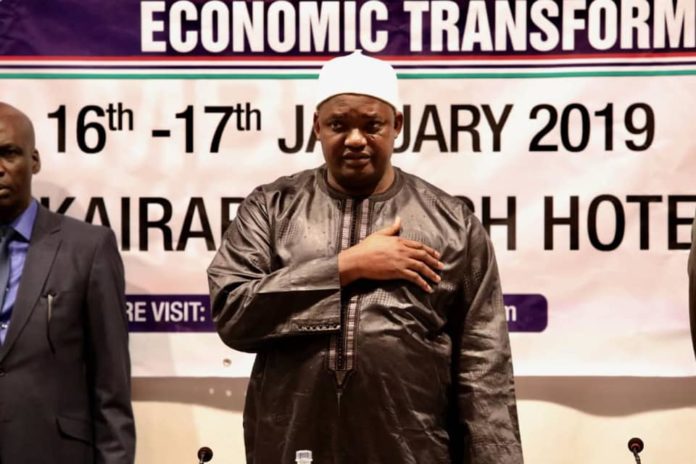 President Adama Barrow has said that the most important partner to the youth of The Gambia is the government.
The President stated this on Wednesday while presiding over the official opening of Youth Connekt Gambia Summit, a gathering aimed at empowering Gambian youth for their development.
"Nobody should fool you. Your most important partner is government. Nobody should instigate you against government. Remain focus, remain committed to national development," Mr Barrow said.
According to the President, there exist the political will to empower Gambian youth in order for them to realise their potentials.
"I want to assure you there is political will to support you all the way. I have been saying it several times, 2019 is the turning point for Gambia. But we cannot do it alone and we need you the youths of this country," he said.