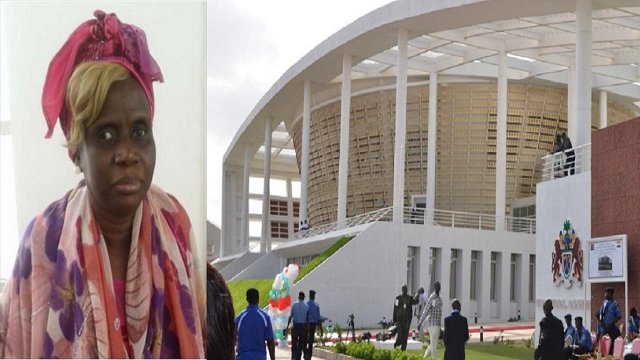 Honorable Ndey Yassin Secka, Gambia's first female visually impaired parliamentarian has challenged the country's law makers to pass the 'Disability Bill' which is pending for 15 years now.
Hon. Ndey Yasin Secka who worked as a broadcaster at the Gambia Radio for many years, is among the presenters dealing with the perceptions on disability at the TAF Gambia Annual Networking Conference.
"The Disability Bill is still pending for 15 years and I raised it at the National Assembly but there is no sufficient answer," Hon. Ndey Yassin Secka said.
"We want the bill to be passed so that we can show our talents," she added.
The nominated parliamentarian has challenged President Barrow to take the matter of the disability because they also voted for him.
"Just taking Ndey Yassin Secka to the National Assembly is not all," she asserted.
Hon. Secka highlighted the need to change mindsets towards people with disabilities. She argued that the disabled should not be deprived their share of the national cake. She added that disability is not inability.
"We have a regime change but we also need a system change as well," she pointed out.
Hon. Secka took a backlash on the former Gambian President who she described as a "chicken with horns" turned to a bull by Gambians over time. She warned Gambians to desist from creating monsters otherwise they will suffer the same consequences as the past two decades.
"If we do not mind we will create the same thing again," she interjected.
The parliamentarian further questioned the rehabilitation at the Social Welfare which she said has collapsed and nothing is being done about it.
Meanwhile, she called on all Gambians to work together to make the Gambia great again.