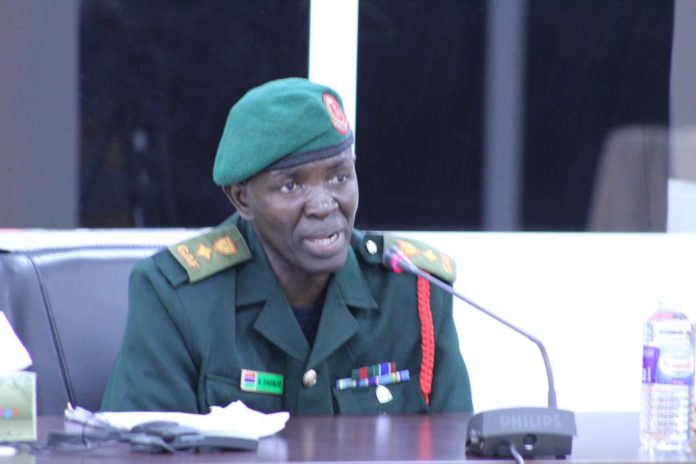 By Lamin Njie
A senior officer of the Gambia Armed Forces who was implicated in the 2006 coup has told the TRRC the misfired venture was not properly planned.
"There was no proper planning of the coup. We had no meeting. There was no meeting at all," lieutenant colonel Bunja Darboe appearing before the TRRC on Wednesday said.
Darboe was part of a group of officers who attempted to overthrow former president Yahya Jammeh in March 2006 – but the coup misfired leading to the arrest of at least 10 people. The leader of the coup then army colonel Ndure Cham later fled the country.
Darboe said: "It was only Ndure Cham who was at the centre of the gravity. He was the one who was coordinating everything.
"Some of us were advising him that we have to act… Because the coup was planned when the president travelled to Mauritania.
"That was the time the coup was supposed to happen. We wanted to do the operation the very day the president flew."
At least four people involved in the coup were later killed during their detention. The leader of the coup Ndure Cham is also believed to have been killed after he was arrested while trying to sneak into the country from neighbouring Senegal.